2012
01.20
Who was born on this date: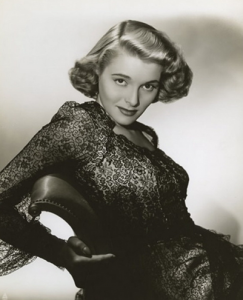 Actress Patricia Neal was born on January 20, 1926 in Packard, Kentucky. She was best known for her film roles in The Day the Earth Stood Still (1951), Breakfast at Tiffany's (1961), and Hud (1963), for which she won the Academy Award for Best Actress. In 1949, Neal made her film debut in John Loves Mary. That same year, she co-starred with Ronald Reagan in The Hasty Heart. It has been widely alleged that Neal had numerous love affairs with many of her leading male co-stars. Most notably during the filming of The Fountainhead (1949), Neal had an affair with her married co-star, Gary Cooper, whom she had met in 1947 when she was 21 and he was 46. By 1950, Cooper's wife, Veronica, had found out about the relationship and sent Neal a telegram demanding they end it. She suffered a nervous breakdown around this same time, following the end of her relationship with Cooper, and left Hollywood for New York, returning to Broadway. Her health took another turn in 1965, when she suffered three burst cerebral aneurysms during pregnancy, and was in a coma for three weeks. Neal worked sparingly in the following years. She returned to the big screen in The Subject Was Roses (1968), for which she was nominated for an Academy Award. Having won a Tony Award in her inaugural Broadway production (1947) and eventually becoming the last surviving winner from that first ceremony, Neal often appeared as a presenter in later years. Her original Tony was lost, so she was given a surprise replacement in 2006. Neal died at her home in Edgartown, Massachusetts on August 8, 2010 from lung cancer and was buried at the Abbey of Regina Laudis in Bethlehem, Connecticut.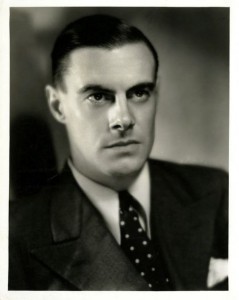 Actor Colin Clive was born on January 20, 1900 in Saint-Malo, France and is best remembered for his portrayal of Dr. Frankenstein in two Universal Frankenstein films, Frankenstein (1931) and Bride of Frankenstein (1935). Although Colin Clive made only three horror films, the two Frankenstein movies and Mad Love (1935), he is widely regarded as one of the essential stars of the genre. His portrayal of Dr. Frankenstein was an inspiration for scores of other mad scientist performances in films over the years. Clive was also an in-demand leading man for a number of major film actresses of the era, including Katharine Hepburn, Bette Davis, Corinne Griffith, and Jean Arthur. He also starred in the 1934 adaptation of Jane Eyre opposite Virginia Bruce. Colin Clive suffered from severe chronic alcoholism and died from complications of tuberculosis on June 25, 1937 at the age of thirty-seven. His cenotaph is located at Chapel of the Pines Crematory, but his ashes were scattered at sea in 1978 after they spent over 40 years unclaimed in the basement of the funeral parlor where his body was brought after his death.
Who died on this date: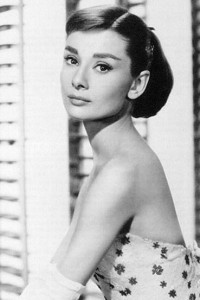 On January 20, 1993, actress Audrey Hepburn died. She was born on May 4, 1929 in Brussels, Belgium. She remains one of the world's most famous actresses of all time, remembered as a film and fashion icon of the twentieth century. After appearing in several British films and starring in the 1951 Broadway play GiGi, Hepburn gained instant Hollywood stardom for playing the Academy Award winning lead role in Roman Holiday (1953). Later performing in Sabrina (1954), The Nun's Story (1959), Breakfast at Tiffany's (1961), Charade (1963), My Fair Lady (1964) and Wait Until Dark (1967), Hepburn became one of the great screen actresses of Hollywood's Golden Age.
Although she appeared in fewer films as her life went on, Hepburn devoted much of her later life to UNICEF. Her war-time struggles inspired her passion for humanitarian work and, although Hepburn had contributed to the organization since the 1950s, she worked in some of the most profoundly disadvantaged communities of Africa, South America and Asia in the late eighties and early nineties. Upon return from Somalia to Switzerland in late September 1992, Hepburn began suffering from abdominal pains. She went to specialists and received inconclusive results, so decided to be examined while on a trip to Los Angeles. Doctors performed a laparoscopy and discovered abdominal cancer. Hepburn died in her sleep on the evening of January 20, 1993, at her home in Switzerland. After her death, Gregory Peck went on camera and tearfully recited her favorite poem, "Unending Love" by Rabindranath Tagore. She is buried at Tolochenaz Cemetery in Tolochenaz, Switzerland, a small cemetery that sits atop a hill overlooking the village.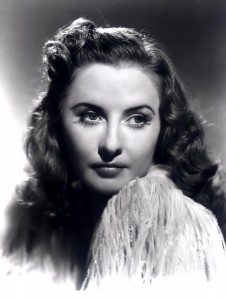 On January 20, 1990, actress Barbara Stanwyck died. She was born on July 16, 1907 in Brroklyn, New York. She was nominated for the Academy Award four times, and won three Emmy Awards and a Golden Globe. In 1923, a few months short of her 16th birthday, Ruby auditioned for a place in the chorus at the Strand Roof, a night club over the Strand Theatre in Times Square. A few months thereafter she obtained a job as a Ziegfeld girl in the 1922 and 1923 editions of the Ziegfeld Follies.
Stanwyck's first film was The Locked Door (1929), followed by Mexicali Rose in 1929. Neither film was successful; nonetheless, Frank Capra chose Stanwyck for his Ladies of Leisure (1930). Numerous memorable roles followed, among them the children's nurse who saves two would be juvenile murder victims in Night Nurse (1931), the ambitious woman from "the wrong side of the tracks" in Baby Face (1933), the self-sacrificing mother in Stella Dallas (1937), the con artist who falls for her would-be victim (played by Henry Fonda) in The Lady Eve (1941), the woman who talks an infatuated insurance salesman (Fred McMurray) into killing her husband in Double Indemnity (1944), the columnist caught up in white lies and Christmas romance in Christmas in Connecticut (1945) and the doomed wife in Sorry, Wrong Number (1948).
When Stanwyck's film career declined in 1957, she moved to television. Her 1961–1962 series The Barbara Stanwyck Show was not a ratings success but earned her first Emmy Award. The 1965–1969 Western series The Big Valley on ABC made her one of the most popular actresses on television, winning her another Emmy. Years later, Stanwyck earned her third Emmy for The Thorn Birds.
In 1936, while making the film His Brother's Wife, Stanwyck met and fell in love with her co-star, Robert Taylor. Following a whirlwind romance, the couple began living together. Their 1939 marriage was arranged with the help of Taylor's studio MGM, a common practice in Hollywood's golden age. Taylor reportedly had affairs during the marriage. When Stanwyck learned of Taylor's fling with Lana Turner, she filed for divorce in 1950 when a starlet made Turner's romance with Taylor public. The decree was granted on February 21, 1951. After the divorce, they acted together in Stanwyck's last feature film The Night Walker (1964). Stanwyck never remarried and collected alimony from Taylor until his death in 1969. Stanwyck was no angel she also had an affair with actor Robert Wagner, whom she met on the set of Titanic. Wagner, who was 22, and Stanwyck, who was 45 at the beginning of the affair, had a four-year romance, as described in Wagner's 2008 memoir, Pieces of My Heart. Stanwyck broke off the relationship. Stanwyck died of congestive heart failure and chronic obstructive pulmonary disease at Saint John's Health Center, in Santa Monica, California on January 20, 1990. Her body was cremated, and her ashes scattered in Lone Pine, California.
.