2010
01.09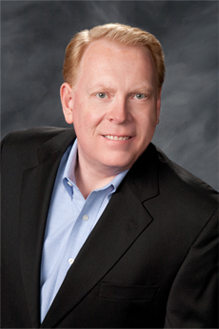 Michael Thomas Barry is the award-winning author of eight nonfiction books that have received nearly two dozen literary awards. Most notable are the 2017 Independent Publisher Book Award (bronze medal) and the 2011 & 2014 Readers' Favorite International Book Award (silver & gold medals).
Between 2012-2018, Michael was a columnist for CrimeMagazine.com, where he penned the weekly column "This Week in Crime History." In 2016, he became a staff reviewer for the New York Journal of Books.
As a contributing correspondent, his reviews have appeared in over a dozen Southern California newspapers including The Orange County Register, Los Angeles Daily News, Long Beach Press-Telegram, Pasadena Star-News San Bernadino Sun, Riverside Press-Enterprise, Redland Daily Facts, and others.
The author has made several television appearances including Investigation Discovery Channel's Deadly Women and True Nightmares series, as well as PBS SoCal's Real Orange. He is a proud member of The Mystery Writers of America, The Authors Guild, and the International Federation of Journalists.
Michael attended Illinois College in Jacksonville, Illinois between 1981 and 1983 and graduated from the California State University, Fullerton with bachelor's degrees in criminal justice and history in 1990. During the latter, he was honored by the national council of Phi Alpha Theta for his conspicuous attainments and scholarship in the field of history. His research paper Agitation & Emigration: The Coalfields of Great Britain, 1901-1913 was chosen as one of the most exceptional papers of 1998 and published in the Welebaethan Journal of History.
In 1992, Michael received a certificate in legal assistantship from the University of California, Irvine, and recently completed courses in Roman Art and Archaeology from the University of Arizona and Ancient Eqypt from the University of Pennsylvania.
He grew up in Wheeling, Illinois, and currently resides in Orange, California.
Write to Michael at ocauthor6434@gmail.com