2010
01.09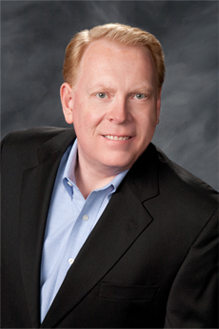 Michael Thomas Barry is the critically acclaimed and award winning author of eight nonfiction books. He was born in Chicago and grew-up in the north suburban village of Wheeling, Illinois. The author earned Bachelor of Arts degrees in Criminal Justice and History from the California State University Fullerton (1990 & 2000) and in 1992 received a certificate in paralegal studies from the University of California, Irvine. In 1998, he added to his academic achievements by being accepted into the Phi Alpha Theta honor society for conspicuous attainments and scholarship in the field of history. That same year his dissertation entitled "Agitation and Emigration: The Coal Fields of Great Britain, 1901-1913" was selected and published by the Welebaethan Journal of History as one the year's outstanding historical essay's.
Barry's career track has been varied with employment in law enforcement (public and corporate), as well as the legal field. In 2008, he began writing professionally and is the author of eight traditionally published nonfiction books. His writing interests have been wide and varied, covering topics ranging from local, state, national, and international subjects. Most recently his writings have focused on the study of true crime in the state of California. His critically acclaimed works have been honored by his peers and the publishing industry with nearly two dozen literary awards that most notably include the Independent Publisher Book Award (2017, bronze medal) and Readers' Favorite International Book Award (2011, silver & 2014, gold medals).
Between 2012-2018, Michael was a contributing columnist for CrimeMagazine.com, where he has penned the weekly column "This Week in Crime History." He joined the staff of The New York Journal of Books in 2016 as a distinguished book critic and reviewer.
Barry has made numerous television and national radio appearances that include Investigation Discovery Channel's Deadly Women and True Nightmares series, as well as PBS SoCal's Real Orange. He is a proud member of The Mystery Writers of America and The Authors Guild.
Book List:
Final Resting Places Orange County's Dead & Famous (2010)
Fade to Black Graveside Memories of Hollywood Greats 1927-1950 (2011)
Murder & Mayhem 52 Crimes that Shocked Early California 1849-1949 (2012)
Great Britain's Royal Tombs: The Lives & Burial Places of British Monarchs (2012)
Literary Legends of the British Isles: The Lives & Burial Places of 50 Great Writers (2013)
America's Literary Legends: The Lives & Burial Places of 50 Great Writers (January, 2015)
In the Company of Evil Thirty Years of California Crime, 1950-1980 (2016)
California's Deadly Women: Murder & Mayhem in the Golden State, 1850-1950 (2018)
Literary Awards:
USA Book News Best Book Awards (finalist, 2010, 2011, 2012, 2014 & 2015)
Readers' Favorite International Book Awards (silver 2011, honorable mention 2013, gold medal 2014, and finalist 2015)
National Indie Excellence Book Awards (finalist, 2012)
2012 & 2013 International Book Awards (winner, 2012 & 2013)
Los Angeles Book Festival (finalist, 2011)
Halloween Book Festival (finalist 2012& winner 2013)
Next Generation Indie  Book Awards (finalist – 2013, 2014 & 2015)
Beverly Hills Book Awards (winner 2013 & Finalist 2016)
Southern California Book Festival (honorable mention, 2013)
London Book Festival (runner-up finalist, 2014)
Independent Publishers Book Award (bronze medal, 2017)