2012
01.01
Child actor Matthew Beard was born on January 1, 1925 in Los Angeles, California. He is best known for portraying the character of Stymie in the Our Gang serial of the 1930s. After Beard left the series in 1935 at the age of ten, he went on to score some minor roles in feature films, such as Captain Blood (1935), and Jezebel (1938). By the time he was in high school, he had retired from acting. Falling into drug use and street life, Beard became addicted to heroin, and spent most of his early adult life in and out of jail because of it. Beard died from pneumonia on January 8, 1981 and is buried at Evergreen Cemetery in Los Angeles.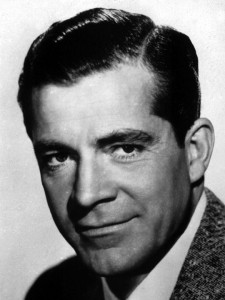 Actor Dana Andrews was born on January 1, 1909 in Collins, Mississippi. He was one of Hollywood's best known stars of the 1940s, and continued acting though the 1980s. Andrews film debut was in The Westerner (1940), starring Gary Cooper. Other film credits include Ball of Fire (1941), The Ox-Bow Incident (1943), Laura (1944), The Best Years of Our Lives (1946), Where the Side Walk Ends (1950), and While the City Sleeps (1956). In the last years of his life, Andrews suffered from Alzheimer's disease and he died from congestive heart failure and pneumonia on December 17, 1992. His remains were cremated and given to family, final disposition is unknown.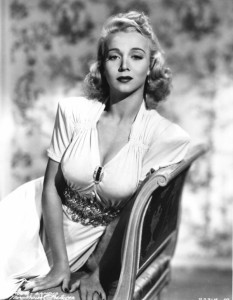 Actress Carole Landis was born on January 1, 1919 in Fairchild, Wisconsin. Landis dropped out of high school at age 15 and set off for Hollywood. Her 1937 film debut was as an extra in A Star is Born. She continued appearing in bit parts until 1940 when Hal Roach cast her as a cave girl in One Million BC (1940). The movie was a sensation and turned Carole into a star. A press agent nicknamed her "The Ping Girl" (because "she makes you purr"). Landis appeared in a string of successful films in the early forties, usually as the second female lead. In a time when the singing of many actresses was dubbed in, Landis's own voice was considered good enough and was used in her few musical roles. She had roles playing opposite fellow pin-up girl Betty Grable in Moon Over Miami (1941) and I Wake Up Screaming (1941).
By 1948, her career was in decline and she began an affair with actor Rex Harrison. Landis was reportedly crushed when Harrison refused to divorce his wife for her; unable to cope any longer, she committed suicide in her Pacific Palisades home on July 5, 1948 from an over dose of drugs. According to some sources, Landis left two suicide notes, one for her mother and the second for Harrison who instructed his lawyers to destroy it. During a coroner's inquest, Harrison denied knowing any motive for her suicide and told the coroner he did not know of the existence of a second suicide note. Landis is buried at Forest Lawn Glendale.
Who died on this date: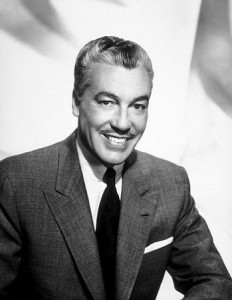 On January 1, 1994, actor Cesar Romero died. He was born on February 15, 1907 in New York City. His wide range of screen roles included Latin lovers, historical figures in costume dramas, characters in light domestic comedies, and as "The Joker" in television's Batman series. Romero played "Latin lovers" in films from the 1930s until the 1950s, usually in supporting roles. He starred as The Cisco Kid in six westerns made between 1939 and 1941. Other film credits include The Thin Man (1934), and Captain from Castile (1947). He made numerous TV appearances from the 1950s to the 1980s, most notably in Batman. Romero died on January 1, 1994 from bronchitis and pneumonia and his ashes are interred at Inglewood Park Cemetery in Los Angeles.
.