2015
08.07
This week (August 7-13) in literary history – Henry Fielding falls ill and travels to Lisbon (August 7, 1754); John Keats returns from walking tour of the Lake Districts (August 8, 1818: Henry David Thoreau published "Walden" (August 9, 1854); Virginia Woolf married Leonard Woolf (August 10, 1912); Novelist Alex Haley was born (August 11, 1921); Edith Wharton died (August 11, 1937); Robert Southey, Poet Laureate of England was born (August 12, 1774); H.G. Wells died (August 13, 1946); Novelist and playwright William Goldman was born (August 13, 1931)
Highlighted Literary Story of the week –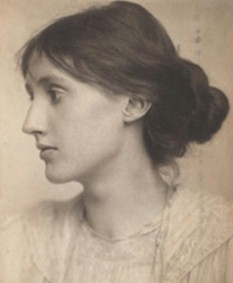 On August 10, 1912, Virginia Stephen married Leonard Woolf, at a registry office in London. Virginia Woolf, born in 1882, grew up surrounded by intellectuals. Her father was a writer and philosopher, and her mother was a British aristocrat. In 1902, Virginia's father died, and Virginia took a house with her sister and two brothers in the Bloomsbury district of London near the British Museum. The family developed close friendships with other intellectuals and writers, including writer E.M. Forster, economist J.M. Keyes, and biographer Lytton Strachey. Their circle of friends came to be called the Bloomsbury group, a leisured set associated with progressive intellectual ideas and sexual freedom.
Woolf became a regular contributor to the Times Literary Supplement and also took odd jobs to support herself until she inherited a comfortable income from an aunt. Virginia married writer and social reformer Leonard Woolf in 1912. The couple established the Hogarth Press in their dining room several years later. In addition to Virginia Woolf's later novels, the press also published T.S. Eliot and translations of Chekhov and Dostoevsky.
Woolf published her groundbreaking novel Mrs. Dalloway in 1925. Its stream-of-consciousness structure deeply influenced later writers. That same year, she fell in love with poet Vita Sackville-West, and the affair inspired Woolf's most whimsical work, Orlando. Woolf wrote several more novels as well as social and literary criticism. However, she suffered from depression and mental illness all her life. On March 28, 1941, fearful for her own sanity and afraid of the coming world war, she filled her pockets with rocks and drowned herself. Her cremated remains were buried in the garden of Monk's House in Rodmell, Sussex.
Check back every Friday for a new installment of "This Week in Literary History."
Michael Thomas Barry is the author of six nonfiction books that includes the award winning Literary Legends of the British Isles and America's Literary Legends.