2015
05.22
This week (May 22-28) in literary history – Sir Arthur Conan Doyle was born (May 22, 1859); New York Public Library was dedicated (May 23, 1911); Margret Fuller was born (May 23, 1810); Russian poet Joseph Brodsky was born (May 24, 1940); Thomas Mann was inspired to write Death in Venice after a visit to the city (May 25, 1911); Oscar Wilde was sent to jail (May 25, 1895); Novelist Robert Ludlum was born (May 25, 1927); Bram Stoker's Dracula was published (May 26, 1897); Novelist Dashiell Hammett was born (May 27. 1894); John Steinbeck's Tortilla Flat was published (May 28, 1935); Maya Angelou died (May 28, 2014); Owen Wister's The Virginian was published (May 28, 1902)
Highlighted Story of the Week –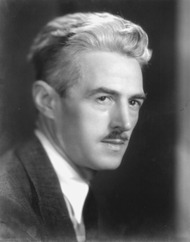 On May 27, 1894, Dashiell Hammett, author of The Maltese Falcon, was born in Maryland. Hammett left school at age 13 and took a series of low-paying jobs, eventually landing at Pinkerton's detective agency. He worked as a detective for eight years and turned his experiences into fiction that set the mold for later writers like Raymond Chandler. Hammett's deadpan description of violent or emotional events came to be known as the "hard-boiled" style of detective fiction.
Hammett published short stories in his characteristic deadpan style, starting in 1929 with Fly Paper. He published two novels in the same style that year, Red Harvest and The Dain Curse. The following year, he published The Maltese Falcon, which introduced detective Sam Spade. The novel was filmed three times: once in 1931; once in 1936 under the title Satan Met a Lady, starring Bette Davis; and again in1941, starring Humphrey Bogart.
Hammett became involved with playwright Lillian Hellman (author of The Children's Hour in 1934 and The Little Foxes in 1939), who served as the model for Nora Charles in his 1934 comic mystery The Thin Man. The book was made into a movie the same year, starring William Powell and Myrna Loy, and the characters of Nick and Nora Charles inspired several sequel films. Hammett and Hellman remained romantically involved until Hammett's death on January 10, 1961 in New York City from lung cancer. A U.S. Army veteran of both World War I and II he was buried at Arlington National Cemetery.
Check back every Friday for a new installment of "This Week in Literary History."
Michael Thomas Barry is the author of six nonfiction books that includes Literary Legends of the British Isles and America's Literary Legends.