2014
11.24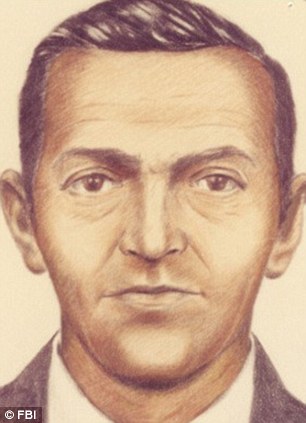 This week (November 24-30) in crime history – Jack Ruby kills Lee Harvey Oswald (November 24, 1963); FBI crime lab opened (November 24, 1932); DB Cooper hijacked plane then disappeared (November 24, 1971); Vigilantes in San Jose, California lynch two suspected murders (November 26, 1933); Great Diamond Hoax was exposed (November 26, 1872); Harvey Milk and George Moscone were assassinated (November 27, 1978); Alger Hiss was released from prison (November 27, 1954); Serial killer Jeffrey Dahmer was murdered in prison (November 28, 1994); Dr. Conrad Murray was sentenced for death of Michael Jackson (November 29, 2011); Serial Killer Aileen Wuornos claimed first victim (November 30, 1989); Harvey "Kid Curry" Logan, member of the Wild Bunch was sentenced to prison (November 30, 1902).
Highlighted crime story of the week – 
On November 24, 1971, a hijacker calling himself D.B. Cooper parachuted from Northwest Orient Airlines flight 727 into a raging thunderstorm over Washington State. He had $200,000 in ransom money in his possession. Cooper commandeered the aircraft shortly after takeoff, showing a flight attendant something that looked like a bomb and informing the crew that he wanted $200,000, four parachutes, and "no funny stuff." The plane landed at Seattle-Tacoma International Airport, where authorities met Cooper's demands and evacuated most of the passengers. Cooper then demanded that the plane fly toward Mexico at a low altitude and ordered the remaining crew into the cockpit.
At 8:13 p.m., as the plane flew over the Lewis River in southwest Washington, the plane's pressure gauge recorded Cooper's jump from the aircraft. Wearing only wraparound sunglasses, a thin suit, and a raincoat, Cooper parachuted into a thunderstorm with winds in excess of 100 mph and temperatures well below zero at the 10,000-foot altitude where he began his fall. The storm prevented an immediate capture, and most authorities assumed he was killed during his apparently suicidal jump. No trace of Cooper was found during a massive search. In 1980, an eight-year-old boy uncovered a stack of nearly $5,880 of the ransom money in the sands along the north bank of the Columbia River, five miles from Vancouver, Washington. Today, the fate and whereabouts of Cooper remain a mystery.
Check back every Monday for a new installment of "This Week in Crime History."
Michael Thomas Barry is a columnist for www.crimemagazine.com and is the author of numerous books that include the award winning Murder and Mayhem 52 Crimes that Shocked Early California, 1849-1949.