2014
09.29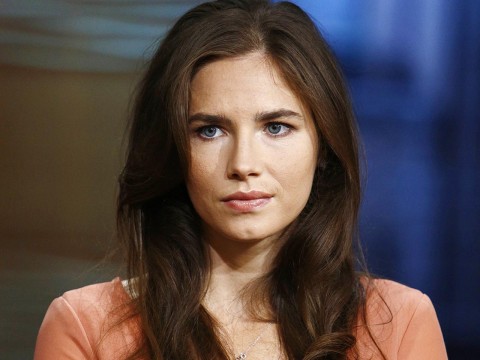 This week (September 29 – October 5) in crime history – Cyanide laced Tylenol kills six in Chicago (September 29, 1982); Polly Klaas was abducted from her home in California (October 1, 1993); Suicide bomber strikes in Bali (October 1, 2005); Nazi war criminals were sentenced at Nuremberg (October 1, 1946); British Major John Andre was executed for spying during the Revolutionary War (October 2, 1780); West Nickel Amish School massacre (October 2, 2006); Amanda Knox's murder conviction was overturned (October 3, 2011); Evangelist Jim Bakker was indicted on federal charges (October 4, 1988); Dalton gang attempts last train robbery (October 5, 1892)
Highlighted Crime of the Week –
On October 3, 2011, an Italian appeals court overturns the murder conviction of Amanda Knox, an American exchange student who two years earlier was found guilty in the 2007 murder of her British roommate, Meredith Kercher, in Perugia, Italy. At the time of her 2009 conviction, Knox, then 22 years old, received a 26-year prison sentence, while her ex-boyfriend, Italian college student Raffaelle Sollecito, who also was convicted in the slaying, was sentenced to 25 years behind bars. The sensational, high-profile case raised questions in the United States about the Italian justice system and whether Knox, who always maintained her innocence, was unfairly convicted.
On November 2, 2007, the 21-year-old Kercher of Coulsdon, England, was found fatally stabbed in the bedroom of the home she shared with Knox and two other women in Perugia, the capital city of the Umbria region in central Italy. Investigators said the British exchange student had been slain the previous night. After questioning by police, Knox, a Seattle native and University of Washington student doing her junior year abroad in Italy, was arrested. She denied any wrongdoing, saying she was at computer science student Sollecito's house the night the killing occurred. Police claimed Knox later gave them conflicting statements about her whereabouts at the time of the crime, and said she also accused her boss at the bar where she worked, who turned out to have a solid alibi, of Kercher's murder. The American student, who was first questioned without an attorney or professional interpreter, said police coerced her into making the accusation as well as other incriminating statements.
During the nearly yearlong trial that followed in 2009, Italian prosecutors charged that Knox, along with Sollecito and another man, Rudy Guede, an Ivory Coast native, had viciously attacked Kercher in a sex game gone wrong. (Guede was convicted for his role in Kercher's death in a separate, fast-track trial in 2008. He was sentenced to 30 years in prison, which was reduced to 16 years on appeal.) The prosecution's main evidence against Knox included tiny traces of her DNA and that of Kercher's on a knife discovered at Sollecito's home. Traces of Knox's DNA were also found on a bra clasp belonging to Kercher. Knox's attorneys argued the bra clasp was found over a month after the murder at a contaminated crime scene, and that the knife blade couldn't have made the wounds on the victim.
The case received extensive media coverage in the United States and Europe. In the Italian and British press, Knox was painted as a promiscuous party girl. However, in America, she was often portrayed in the media as an innocent abroad, a young woman who had worked several jobs to earn money to study in Perugia, where she had been railroaded by an overzealous prosecutor. Knox and Sollecito appealed their convictions, and at their subsequent trial court-appointed experts testified the original DNA evidence was unreliable and did not definitively link the young American and her former boyfriend to the crime. On October 3, 2011, an appellate court jury of two judges and six civilians in Perugia acquitted the two defendants of murder. (The court upheld Knox's conviction on a charge of defamation for accusing her former boss at the bar of murdering Kercher. Knox was given time served along with a fine.) The 24-year-old Knox, who been jailed in Italy since her 2007 arrest, flew home to the United States the following day.
In March 2013, in a new twist in the case, Italy's highest court overturned the acquittals of Knox and Sollecito and ordered that they be retried. In January 2014, the two were re-convicted in Kercher's death. Knox, who remained in America during the trial, was sentenced to 28 1/2 years behind bars, while her former boyfriend received a 25-year prison sentence. Lawyers for the two vowed to appeal the convictions. If Knox's conviction is upheld, she's unlikely to return to Italy unless extradited.
Michael Thomas Barry is a columnist for www.crimemagazine.com and is the author of numerous books that include the award winning Murder and Mayhem 52 Crimes that Shocked Early California, 1849-1949.