2012
03.26
On this day in 2000, Billy Crystal hosts the 72nd annual Academy Awards ceremony at the Shrine Auditorium in Los Angeles.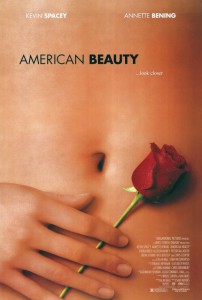 An Oscar crisis had been narrowly averted a week earlier, when Willie Fulgear, a man who made his living recovering and selling discarded objects, found 10 packing crates filled with 52 gold-plated Oscar statuettes near a dumpster in the Koreatown section of Los Angeles. The Oscars had been stolen from a loading dock around March 8 after they had been delivered from the Chicago factory that manufactured them. Two men who worked for the shipping company were later arrested in connection with the incident. Fulgear was rewarded with $50,000 and two tickets to the March 26th festivities. Three Oscars remained missing after Fulgear's discovery; one was discovered by police during a drug investigation in Florida in 2003.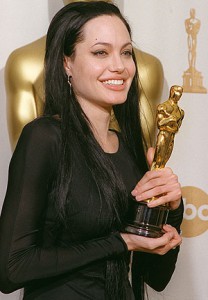 Grateful recipients of the recovered Oscars included Hilary Swank, who won in the Best Actress category for playing Brandon Teena, a young transgender man who meets a brutal end in Boys Don't Cry. Angelina Jolie won Best Supporting Actress for Girl, Interrupted and the veteran actor Michael Caine took home the Best Supporting Actor Oscar for Cider House Rules. All of the evening's other major awards went to American Beauty, a darkly humorous family drama directed by San Mendes. It was the first film for Mendes, a young Englishman known for his work directing for the stage (including hit Broadway productions of Cabaret and The Blue Room), as well as for the screenwriter, Alan Ball, who had previously penned an off-Broadway play and written for sitcoms. It was Mendes's idea to cast the acclaimed character actor Kevin Spacey as Lester Burnham, a middle-aged man stuck in a dead-end job and an unsatisfying marriage to an uptight real-estate broker, played by Annette Bening. Things take a turn for the dramatic after an equally dysfunctional family moves in next door, complete with drug-selling son and rigid ex-Marine father, and after Lester became obsessed with a friend of his teenage daughter.
At the Oscars, Ball won in the Best Original Screenplay category, while Spacey triumphed as Best Actor; Bening was also nominated in the Best Actress category. American Beauty also took home the evening's last two awards, Best Director for Mendes and the coveted Best Picture. Ball followed up on his American Beauty success by creating the acclaimed HBO series Six Feet Under, while Mendes directed such films as The Road to Perdition (2002), Jarhead (2005) and Revolutionary Road (2008). The last project starred his wife, the actress Kate Winslet.