2012
01.26
Who was born on this date: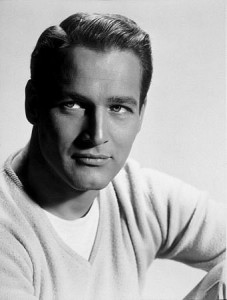 Actor Paul Newman was born on January 26, 1925 in Shaker Heights, Ohio. He won numerous awards, including an Academy Award for best actor in the 1986s, The Color of Money. Newman was a co-founder of Newman's Own, a food company from which Newman donated all post-tax profits and royalties to charity. Newman attended the Yale School of Drama for one year before moving to New York City to study under Lee Strasberg at the Actors Studio. In 1953, he made his Broadway debut in the original production of Picnic. During this time Newman started acting in television. He had his first credited TV or film appearance with a small but notable part in a 1952 episode of the science fiction TV series Tales of Tomorrow. His first movie was The Silver Chalice (1954) and by 1958, he was one of the hottest new stars in Hollywood, starring in Cat on a Hot Tin Roof (1958), opposite Elizabeth Taylor. The film was a box office smash and Newman garnered his first Academy Award nomination.
Newman was one of the few actors who successfully made the transition from 1950s cinema to that of the 1960s and 1970s. His rebellious persona translated well to a subsequent generation. Newman starred in Exodus (1960), The Hustler (1961), Hud (1963), Hombre (1967), Cool hand Luke (1967), The Towering Inferno (1974), Slap Shot (1977), and The Verdict (1982). He teamed with fellow actor Robert Redford for Butch Cassidy and the Sundance Kid (1969) and The Sting (1973). His last screen appearance was as a conflicted mob boss in the 2002 film Road to Perdition opposite Tom Hanks. Newman announced that he would retire from acting on May 25, 2007. He stated that he did not feel he could continue acting at the level he wanted to.
Newman was married twice first to Jackie Witte from 1949 to 1958. He met actress Joanne Woodward in 1953. Shortly after filming The Long, Hot Summer, in 1957 he divorced Witte. He married Woodward early in 1958. They remained married for fifty years until his death. The Newman's lived away from the Hollywood environment, making their home in Westport, Connecticut. Newman was well known for his devotion to his wife and family. When asked once about infidelity, he famously quipped, "Why go out for a hamburger when you have steak at home?" In June 2008, it was widely reported that Newman, a former chain smoker, had been diagnosed with lung cancer and was receiving treatment in New York City. In August, after reportedly finishing chemotherapy, Newman told his family he wished to die at home. He died there on September 26, 2008, surrounded by his family and close friends. His remains were cremated and final disposition is unknown.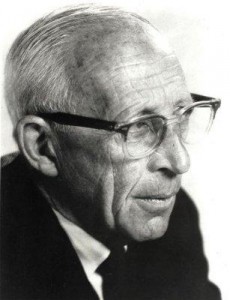 Actor Charles Lane was born on January 26, 1905 in San Francisco, California. He appeared in numerous movies and TV shows, and at the time of his death may have been the oldest living professional American actor. He appeared in many Frank Capra films, including You Can't Take It With You (1938), Mr. Smith Goes to Washington (1939), Arsenic and Old Lace (1944) and It's a Wonderful Life (1946). He was a favored supporting actor of Lucille Ball, who often used him as a no-nonsense authority figure and comedic foe of her scatterbrained TV character on her TV series I Love Lucy, The Lucy-Desi Comedy Hour and The Lucy Show. Lane also appeared in the 1949 film Mighty Joe Young, and 1963's It's a Mad Mad Mad Mad World. His final acting role was at the age of 101 in 2006's The Night Before Christmas. His last television appearance was at the age of 90, when he appeared in the 1995 Disney TV remake of its 1970 teen comedy The Computer Wore Tennis Shoes, with Kirk Cameron. Lane died on July 9, 2007 and is buried at Home of Peace Cemetery in Colma, California.
Who died on this date: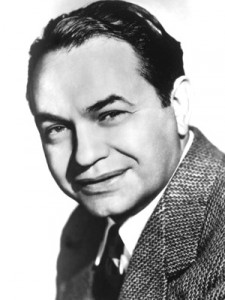 On January 26, 1973, actor Edward G. Robinson died. He was born on December 12, 1893 in Bucharest. He began his acting career in 1913 and made his Broadway debut in 1915. He made his film debut in a minor and uncredited role in 1916. Robinson was popular in the 1930s and 1940s and was able to avoid many flops during a 50-year career that included 101 films. An acclaimed performance as the gangster Caesar Enrico "Rico" Bandello in Little (1931) led to him being typecast as a "tough guy" for much of his early career in works such as Five Star Final (1931), Smart Money (1931), Tiger Shark (1932), Kid Galahad (1937), Larceny Inc. (1942), Double Indemnity (1944), The Woman in the Window (1945), Scarlet Street (1945) and The Stranger (1946). As a memorable tribute to his past gangster roles, he appeared as 'Johnny Rocco' in Key Largo (1948). He also appeared in numerous 'B' movies such as Vice Squad (1953), Tank Battalion (1958).Director Cecil B. DeMille cast him as Dathan in The Ten Commandments in 1956. Robinson's acting career was later bolstered by notable roles in 1959's A Hole in the Head and the Cincinnati Kid (1965). Robinson's last film was Soylent Green (1973). Edward G. Robinson died from cancer on January 26, 1973 and was buried at Beth-El Cemetery in Queens, New York.
.