2012
01.21
Who died on this date:
On January 21, 1959, director Cecil B. DeMille died. He was born on August 12, 1881 in Ashfield, Massachusetts. He was renowned for the flamboyance and showmanship of his movies. Among his best-known films are Cleopatra, Samson and Delilah, The Greatest Show on Earth, which won the Academy Award for Best Picture and The Ten Commandments, which also won best picture was his last and most successful film. DeMille began his career as an actor on the Broadway stage in 1900. DeMille also served as producer and/or director for many plays and found success in the spring of 1913 producing "Reckless Age" by Lee Wilson. That same year directed dozens of silent films, including Paramount Pictures first production, The Squaw Man (1914).
Cecil B. DeMille was known for being an instrumental catalyst for the rising status of many struggling or unknown actor such as Richard Dix, Richard Cromwell, and Horace Hahn. DeMille displayed a loyalty to certain supporting performers, and also cast leading actors such as Claudette Colbert, Gary Cooper, and Charlton Heston in multiple pictures. He was not known as a particularly good director of actors, often hiring actors whom he relied on to develop their own characters and act accordingly. He had a reputation for tyrannical behavior on the set, and he despised actors who were unwilling to take physical risks. DeMille was one of the first directors in Hollywood to become a celebrity in his own right.
During on-location filming in Egypt of the Exodus sequence for 1956's The Ten Commandments, the then-75-year-old DeMille climbed a 107-foot ladder to the top of the massive Per Rameses set and suffered a near-fatal heart attack. Though DeMille completed the film, it proved to be his last, for he never fully recovered from this episode, and died on January 21, 1959 of heart failure. He is buried at Hollywood Forever Cemetery in Hollywood, California.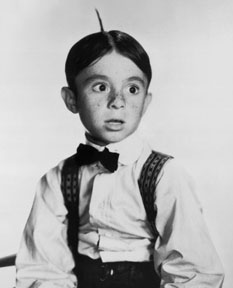 On January 21, 1927, child actor Carl "Alfalfa" Switzer died. He was born on August 7, 1927 in Paris, Illinois. He is best known for appearing in the Our Gang series as Alfalfa, one of the series' most popular and best-remembered characters. In 1934 on a sightseeing excursion Switzer and his family visited the Hal Roach Studios. Following a public tour of the facility, 6-year-old Carlbegan an impromptu performance and Producer Hal Roach was present that day and was impressed by the performance. He signed both Switzer to appear in Our Gang. He first appeared in the 1935 Our Gang short, Beginner's Luck and by the end of the year; Alfalfa was one of the main characters in the series. Switzer's tenure on Our Gang ended in 1940, when Carl was twelve. He continued to appear in movies in various supporting roles. In the early 1950s, Switzer moved to Kansas and lived and worked on a farm near Wichita. On January 21, 1959 in Mission Hills, California, Switzer got into a fight with an acquaintance over some money and was shot to death.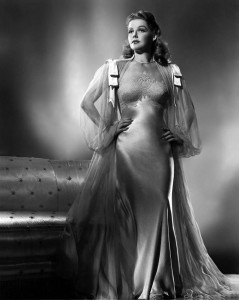 On January 21, 1967, actress Ann Sheridan died. She was born on February 21, 1915 in Denton, Texas. She made her film debut in 1934 in Search for Beauty, and played un-credited bit parts in Paramount films for the next two years. Paramount made little effort to develop Sheridan's talent, so she left, signing a contract with Warner Bros. in 1936. Her career prospects began to improve. She gained the nicknamed "The Oomph Girl," and was a popular pin-up girl during the 1940s. Her notable film credits include Angels with Dirty Faces (1938), Dodge City (1939), Torrid Zone (1940), They Drive by Night (1940), The Man Who Came to Dinner (1942), Kings Row (1942), Nora Prentiss (1947), and The Unfaithful (1947). In 1966, during filming of the TV series Pistols 'n' Petticoats, Sheridan became ill and died from esophageal and liver cancer. She was cremated and her ashes were stored at the Chapel of the Pines Crematory in Los Angeles until they were permanently interred at Hollywood Forever Cemetery in 2005.
.