2012
01.18
Who was born on this date: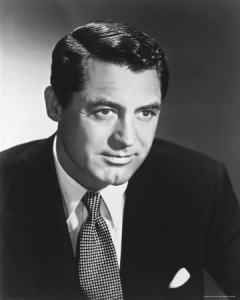 Actor Cary Grant was born Archibald Alexander Leach on January 18, 1904 in Bristol. England. Nominated twice for the Academy Award for Best Actor for Penny Serenade (1941) and None but the Lonely Heart (1944). Grant was named the second greatest male movie star of all time by the American Film Institute. Noted particularly for his work in comedy but also for drama, Grant's best-known films include The Awful Truth (1937), Bringing Up Baby (1938), Gunga Din (1939), The Philadelphia Story (1940), His Girl Friday (1940), Arsenic and Old Lace (1944), Notorious (1946), To Catch a Thief (1955), An Affair to Remember (1957), North by Northwest (1959) and Charade (1963). Grant remained one of Hollywood's top box-office attractions for almost 30 years. Grant was the first actor to "go independent" by not renewing his studio contract, effectively leaving the studio system. Grant was preparing for a performance at the Adler Theater in Davenport, Iowa on the afternoon of November 29, 1986 when he sustained a cerebral hemorrhage (he had previously suffered a stroke in October 1984) and he died later that day at St. Luke's Hospital.
Legendary comedic actor, Oliver Hardy was born on January 18, 1892 in Harlem, Georgia. He was best known as one half of the famous comic duo of Laurel and Hardy. Whixh began in silent films and lasted nearly 30 years, from 1927 to 1955. In 1910, a movie theater opened in Hardy's home town in Georgia, and he became the projectionist, ticket taker, janitor and manager. He soon became obsessed with the new motion picture industry, and became convinced that he could do a better job than the actors he saw on the screen. A friend suggested that he move to Florida, where some films were being made. In 1913, he did just that, where he worked as a cabaret and vaudeville singer at night. The next year he made his first movie, Outwitting Dad, for the Lubin studio.
His size placed limitations on the roles he could play. He was most often cast as "the heavy" or the villain. He also frequently had roles in comedy shorts, his size complementing the character. In 1917, Oliver Hardy moved to Los Angeles, working freelance for several Hollywood studios. Later that year, he appeared in the movie The Lucky Dog, which starred a young British comedian named Stan Laurel. Between 1918 and 1923, Oliver Hardy made more than forty films for Vitagraph, mostly playing the heavy. In 1924, Hardy began working at Hal Roach Studios working with the Our Gang films.
In 1927, Laurel and Hardy began sharing screen time together in Slipping Wives, Duck Soup (no relation to the 1933 Marx Brother's film of the same name) and With Love and Hisses. Roach Studios, realizing the audience reaction to the two, began intentionally teaming them together, leading to the start of a Laurel and Hardy series late that year. With this pairing, he created arguably the most famous double act in movie history. They began producing a huge body of short movies. They made their transition to talking pictures with Berth Marks (1929), Blotto (1930), Brats (1930), Another Fine Mess (1930) and many others.
In 1929, they appeared in their first feature, in one of the revue sequences of Hollywood revue of 1929 and in 1931, they made their first full length movie, Pardon Us although they continued to make features and shorts until 1935. The Music Box, a 1932 short, won them an Academy Award for best short film, their only such award. During 1950—51, Laurel and Hardy made their final film. Atoll K (also known as Utopia) and both suffered serious physical illness during the filming.In 1955, the pair had contracted with Hal Roach, Jr., to produce a series of TV shows based on the Mother Goose fables. However, this was never to be. Laurel suffered a stroke, which required a lengthy convalescence. Hardy had a heart attack and stroke later that year, from which he never physically recovered.
During 1956, Hardy began looking after his health for the first time in his life. He lost more than 150 pounds in a few months which completely changed his appearance. Hardy was a heavy smoker, as was Stan Laurel. Hardy suffered a major stroke on September 14, 1956, which left him confined to bed and unable to speak for several months. He suffered two more strokes in early August 1957, and slipped into a coma from which he never recovered. Oliver Hardy died on August 7, 1957 and was buried at the Valhalla Memorial Park Cemetery in North Hollywood. His friend Stan Laurel was too ill to go to his friend's funeral. He stated, "Babe would understand."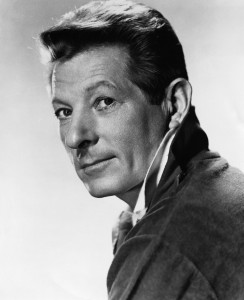 Actor Danny Kaye was born on January 18, 1913 in Brooklyn, New York. It was the stage production of the musical "Lady in the Dark" in 1940 that brought him critical acclaim. Samuel Goldwyn tried to sign Kaye to a movie contract for two years before he eventually agreed. Goldwyn put him in a series of Technicolor musicals, starting with Up in Arms (1944). His debut was successful, and he continued to make hit movies such as The Secret Life of Walter Mitty (1947) and The Inspector General (1949). In 1954, he appeared with Bing Crosby in White Christmas (1954), which was based on the Irving Berlin song of the same name. In 1955, he made what many consider his best comedy, The Court Jester (1956). In 1960, he began doing specials on television and this led to his own TV series, "The Danny Kaye Show" (1963), which ran from 1963 to 1967. Kaye died on March 3, 1987 from a heart ailment in Los Angeles, California and is buried at the Kensico Cemetery in Valhalla, New York.
Who died on this date: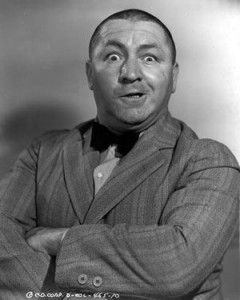 On January 18, 1952, comedic actor Jerome "Curly" Howard died. He was born on October 22, 1903 in Brooklyn, New York. He was the rotund, bald Stooge with the high voice and was the most popular member of The Three Stooges. His first stage experience was as a comedic conductor for the Orville Knapp Band in 1928. Curly joined The Three Stooges in 1932, replacing his brother Shemp Howard. He made more than 100 film appearances with the team before a massive stroke on the set of Half-Wits Holiday (1947) forced him to retire. He recuperated enough to appear in Hold That Lion! (1947) and hoped to eventually return to the team. But another series of strokes deteriorated his health until he died from another stroke on January 18, 1952 at the age of 48. He is buried at Home of Peace Cemetery in East Los Angeles, California.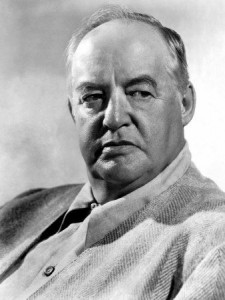 On January 18, 1954, actor Sydney Greenstreet died. He was born on December 27, 1879 in Sandwich, England. His stage debut was as a murderer in a 1902 production of "Sherlock Holmes". From then on he appeared in numerous plays in England and the US, working through most of the 1930s with Alfred Lunt and Lynn Fontanne at the Theatre Guild. His parts ranged from musical comedy to Shakespeare. His film debut, occurring when he was 62 years old and weighing nearly 300 pounds, was as Kasper Guttman in the classic The Maltese Falcon (1941), with Humphrey Bogart and Peter Lorre. He teamed with Lorre in eight more movies after that. In eight years he made 24 films, all while beset by diabetes and Bright's disease. In 1949 he retired from films, and died on January18, 1954 in Hollywood, California and is buried at Forest Lawn Glendale..