2012
01.17
Who died on this date: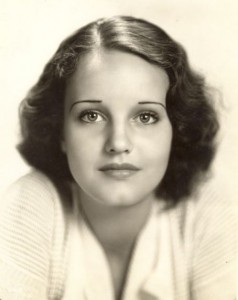 On January 17, 1972, actress Rochelle Hudson died. She was born on March 6, 1916 in Oklahoma Ciy. She was an actress from the 1930s through the 1960s and was a WAMPAS Baby Star in 1931. Hudson is best remembered for costarring in Wild Boys of the Road (1933), playing Cosette in Les Miserables (1935), playing Mary Blair, the older sister of Shirley Temple's character in Curly Top, and for playing Natalie Wood's mother in Rebel Without a Cause (1955). During her peak years in the 1930s, notable films included She Done Him Wrong (1933), Life Begins at Forty (1935), and Imitation of Life (1934). On January 17, 1972, Hudson was found dead in her home at the Palm Desert Country Club. Hudson died of pneumonia and complications of a liver ailment. Her remains were cremated and the ashes were scattered in the Thames River in London.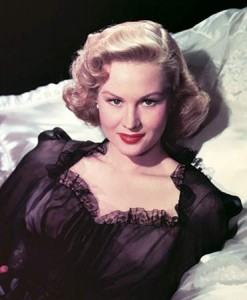 On January 17, 2005, actress Virginia Mayo died. She was born on November 30, 1920 in St. Louis, Missouri. After a short career in vaudeville, Mayo progressed to films and during the 1940s established herself as a supporting player in such films as The Best Years of Our Lives (1946), White Heat (1949), Wonder Man (1945), The Kid from Brooklyn (1946) and The Secret Life of Walter Mitty (1947). At the zenith of her career, Mayo was seen as the quintessential voluptuous Hollywood beauty. Mayo remained an A-list actress into the mid-'50s, but then went into semi-retirement. She died of congestive heart failure on January 17, 2005 and is buried at Valley Oaks Memorial Park in Westlake Village, California..