2012
01.16
Who was born on this date: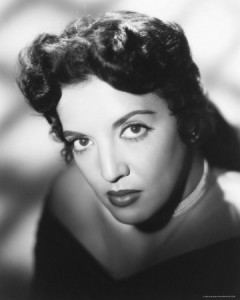 Actress Katy Jurado was born on January 16, 1924 in Mexico City. Jurado had already established herself as an actress in Mexico in the 1940s when she came to Hollywood becoming a regular in Western films of the 1950s and 1960s. She worked with many Hollywood legends, including Gary Cooper in High Noon, Spencer Tracy in Broken Lance, and Marlon Brando. She made seventy one films during her career and became the first Latin American actress nominated for an Academy Award, as Best Supporting Actress for her work in 1954's Broken Lance, and was the first to win a Golden Globe. She had a torrid affair with the actor Marlon Brando, who at the time was also involved with actresses Movita Castaneda and Rita Moreno. Early in her film career, she claimed to have had an affair with John Wayne. Towards the end of her life, Jurado suffered from heart and lung ailments. She died from kidney failure and pulmonary disease on July 5, 2002 at her home in Mexico and was buried in Cuernavaca, Mexico, at the Panteón de la Páz cemetery.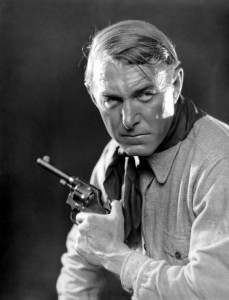 Actor Harry Carey was born on January 16, 1878 in Bronx, New York. He is best remembered as one of the first stars of the Western film genre. Carey's rugged frame and craggy features were well suited to westerns and outdoor adventures. When sound films arrived, Carey displayed an assured, gritty baritone voice that suited his rough-hewn screen personality. He was the logical choice for the title role in MGM's jungle epic Trader Horn. By this time Carey, already in his fifties, was too mature for most leading roles and the only starring roles that he was offered were in low-budget westerns and serials. He soon settled into a comfortable career as a solid, memorable character actor; he received an Oscar nomination for his role as the President of the Senate in the 1939 film, Mr. Smith Goes to Washington. His son, Harry Carey, Jr., would become a character actor, most famous for his roles in Westerns. Father and son both appear (albeit in different scenes) in the 1948 film, Red River and The Searchers. Harry Carey, Sr., died on September 21, 1947 from a combination of lung cancer, emphysema. And coronary thrombosis and was interred at Woodlawn Cemetery in The Bronx, New York.
Who died on this date: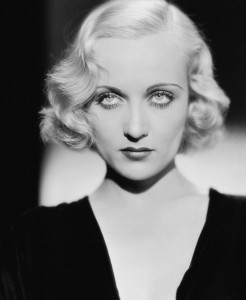 On January 16, 1942, actress Carole Lombard died. She was born on October 6, 1908 in Fort Wayne, Indiana. She was known as the Queen of the 1930s screwball comedies. Lombard made her film debut at the age of twelve after in A Perfect Crime (1921). In the 1920s, she worked in several low-budget productions. Lombard achieved a few minor successes in the early 1930s but was continually cast in second-rate films. It was not until 1934 that her career began to take off. That year, director Howard Hawks encountered Lombard at a party and became enamored with her saucy personality, thinking her just right for his latest project. Film credits include Bolero (1934), My Man Godfrey (19336), for which she earned a best actress Academy Award nomination, Nothing Sacred (1937), Fools for a Scandal (1938), Made for Each other (1939), Vigil in the Night (1940), Mr. & Mrs. Smith (1941), and To Be or Not to Be (1942).
In October 1930, Lombard met William Powell. They had worked together in the films Man of the World and Ladies' Man. Unlike many of Lombard's other suitors at the time, Powell was urbane and sophisticated. He also appreciated her blunt personality and bawdy sense of humor. They married on June 26, 1931.She did not believe their sixteen-year age difference would present a problem, but friends felt they were ill-suited, as Lombard had an extroverted personality while Powell was more reserved. They divorced in 1933, but remained good friends and worked together without acrimony, notably in My Man Godfrey. In 1934, following her divorce from Powell, she carried on relationships with actors Gary Cooper and George Raft. Also during 1934, Lombard met and began a serious affair with crooner Russ Columbo. Columbo reportedly proposed marriage, but was killed in a freak shooting accident at the age of 26. To reporters, Lombard said Columbo was the love of her life.
Lombard's most famous relationship came in 1936 when she became involved with actor Clark Gable. They had worked together previously in 1932, but at the time Lombard was still happily married to Powell and knew Gable to have the reputation of a roving eye. They were indifferent to each other on the set and did not keep in touch. It was not until 1936, when Gable came to the Mayfair Ball that Lombard had planned, that their romance began to take off. Gable, however, was married at the time to oil heiress Ria Langham, and the affair was kept quiet. The situation proved a major factor in Gable accepting the role of Rhett Butler in Gone with the Wind, as MGM head Louis B. Mayer sweetened the deal for a reluctant Clark Gable by giving him enough money to settle a divorce agreement with Langham and marry Lombard. Gable divorced Langham on March 7, 1939 and proposed to Lombard in a telephone booth at the Brown Derby. On March 29, 1939, during a break in production on Gone with the Wind, Gable and Lombard drove out to Kingman, Arizona and were married in a quiet ceremony with only Gable's press agent, Otto Winkler, in attendance.
When the US entered World War II at the end of 1941, Lombard traveled to her home state of Indiana for a War bond rally with her mother, Bess Peters, and Clark Gable's press agent, Otto Winkler. After raising over $2 million in defense bonds, Lombard addressed her fans, saying: "Before I say goodbye to you all, come on and join me in a big cheer! V for Victory!" On January 16, 1942, Lombard, her mother, and Winkler boarded a a DC-3 airplane to return to California. After refueling in Las Vegas took off and 23 minutes later, crashed into "Double Up Peak" near the 8,300 ft level of Mt. Potosi, 32 statute miles southwest of Las Vegas. All 22 aboard, including 15 army servicemen, were killed instantly. Shortly after her death at the age of 33, Gable (who was inconsolable and devastated by her loss) joined the U.S. Army Air Corp. Lombard is interred at the Forest Lawn Memorial Park, Glendale. Although Gable remarried, he was interred next to her when he died in 1960.
.