2012
01.10
Who was born on this date: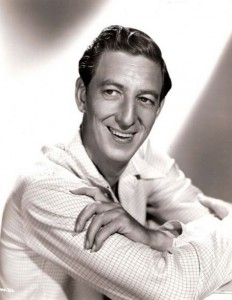 Actor Ray Bolger was born on January 10, 1904 in Boston, Massachusetts. He is best known for his portrayal of the Scarecrow in "The Wizard of Oz" (1939). He began his career in vaudeville and his ability to ad lib movement won him many starring roles on Broadway in the 1930s. Bolger's film career began when he signed a contract with MGM in 1936. His best-known film appearances include The Great Ziegfeld (1936), Rosalie (1937), Sweethearts (1938), and The Harvey Girls (1946). Bolger also appeared in his own television sitcom with a variety show theme, Where's Raymond? Or The Ray Bolger Show (1953-1955). Bolger died in Los Angeles on January 15, 1987 from bladder cancer and is interred at Holy Cross Cemetery in Culver City.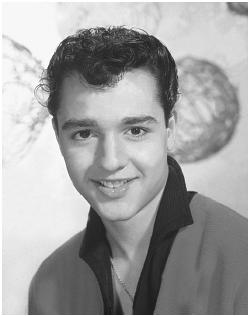 Actor Sal Mineo was born on January 10, 1939 in the Bronx, New York. He is best known for his breakthrough performance as John "Plato" Crawford opposite James Dean in Rebel without a Cause (1955). He was nominated for a best supporting actor Academy Award twice, Rebel without a Cause, and Exodus (1960). His screen debut was in 1955's, Six Bridges to Cross and other notable film credits include The Private War of Major Benson (1955), and Giant (1956). Mineo made an effort to break his typecasting as a Native American boy in Tonka (1958) and as a Jewish emigrant in Exodus (1960). By the early 1960s, he was becoming too old to play the type of role that had made him famous and was not considered appropriate for leading roles. A small role in Escape from the Planet of the Apes (1971) was Mineo's last appearance in a motion picture. In the late 1960s, Mineo became one of the first major actors in Hollywood to publicly acknowledge his homosexuality. On February 12, 1976, Mineo was stabbed to death in the alley behind his apartment building in West Hollywood, California. His remains are interred at Gate of Heaven Cemetery in Hawthorne, New York.
Who died on this date: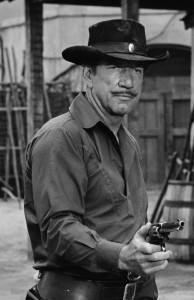 On January 20, 1981, actor Richard Boone died. He was born on June 18, 1917 in Los Angeles, California. He starred in over 50 films and was notable for his roles in Westerns and for starring in the TV series Have Gone – Will Travel. After the World War II, Boone used the G.I Bill to study acting at the Actors Studio in New York. Serious and methodical, Boone debuted on Broadway in 1947. In 1950, Boone made his film debut in Hall's of Montezuma and other notable film credits include, The Robe (1953), The Raid (1954), Man without a Star (1955), The Alamo (1960), The War Lord (1965), Hombre (1967), Big Jake (1971), and The Shootist (1976). Boone died on January 10, 1981 from pneumonia while suffering from throat cancer in St. Augustine, Florida and his cremated ashes were scattered in the Pacific Ocean off of Hawaii.
.