2012
01.07
Who was born on this date: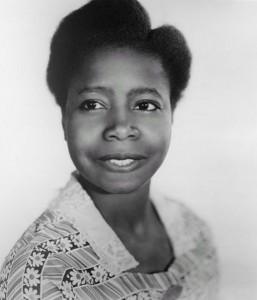 Actress Thelma "Butterfly" McQueen was born on January 7, 1911 in Tampa, Florida. She is best known for her debut role as Prissy, Scarlett O'Hara's maid in the 1939 film, Gone with the Wind (1939). She also appeared in The Women (1939), Mildred Pierce (1945), and Duel in the Sun (1946). She then grew tired of the ethnic stereotypes and ended her film career. She died on December 22, 1995 at Augusta Regional Medical Center in Augusta, Georgia from burns sustained when a kerosene heater she attempted to light malfunctioned and burst into flames. A lifelong atheist, her body was donated to medical science.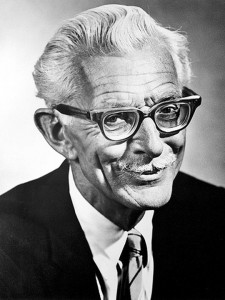 Actor Alan Napier was born on January 7, 1903 in King's Norton, England. He is best known for portraying Alfred on the 1960s TV series Batman. Though his film career had begun in England in the 1930s, he had very little success before the cameras until he arrived and joined the British community in Hollywood in 1941. Film credits include Cat People (1942), The Uninvited (1943), The Song of Bernadette (1943), House of Horrors (1946), Macbeth (1948) and Joan of Arc (1948). In 1966, he was the first to be cast in the Batman TV series, as Bruce Wayne's faithful butler Alfred, a role he played until the series' cancellation in 1968. Napier's career extended into the 1980s, with TV roles and he finally retired in 1981. He suffered a stroke in 1987, hospitalized since June 1988, and had been gravely ill for several days, before his death of pneumonia on August 8, 1988, in the Berkeley East Convalescent Hospital in Santa Monica, California. His cremated remains are interred at the Chapel of the Pines Crematory in Los Angeles.
Who died on this date: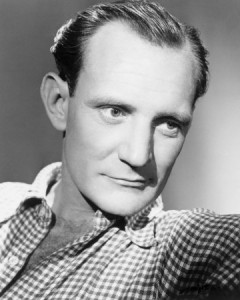 On January 7, 1988, actor Trevor Howard died. He was born on September 29, 1913 in Cliftonville, England. His film credits include The Way to the Stars (1945), Brief Encounter (1945), I see a Dark Stranger (1945), Green for Danger (1946), They Made Me a Fugitive (1947), The Passionate Friends (1949), The Third Man (1949),and Sons and Lovers (1960), for which he was nominated for an Academy Award for Best Actor. Over time Howard easily shifted to being one of England's finest character actors. Howard's later works included such films as Mutiny on the Bounty (1962), Von Ryan's Express (1965), The Charge of the Light Brigade (1968), and Superman (1978). He died on January 7, 1988, from a combination of bronchitis and influenza and was buried at the St. Peter Churchyard in Arkley, England.
.