2012
01.06
Loretta Young, the elegant award winning actress, whose on-screen image as the wholesome girl next door brought tremendous success in Hollywood was born Gretchen Michaela Young on January 6, 1913 in Salt Lake City, Utah. Her parents were separated when Loretta was three years old when the family moved to Southern California. Needing money Loretta's mother allowed the youngster to act in order to raise some cash for the family. Loretta's first motion picture was 1919's, The Only Way, in this film she played the small part of a crying child on an operating table. Loretta was very ambitious and strove for excellence on screen even in the early years of her film career. She was candid about wanting fame and stardom, not wanting to be just an actress.
In a film and television career that spanned seven decades (1919 to 1994), she appeared in one hundred motion pictures. She played opposite all of the major romantic leading men of the era, including Clark Gable, Gary Cooper, Tyrone Power, Spencer Tracy, and James Cagney. She made an easy transition from silent film to talkies, and with her ever youthful appearance and wholesome image, delighted film going audiences year after year. Young's major film credits include; The Sheik (1921), The Magnificent Flirt (1928), The Head Man (1928), Kismet (1930), Life Begins (1932), They Call it Sin (1932), The Life of Jimmy Dolan (1933), Born to be Bad (1934), Shanghai (1935), The Call of the Wild (1935), Ramona (1936), Kentucky (1938), Ladies Courageous (1944), The Bishop's Wife (1947), and It Happens Every Thursday (1953). In 1948, in a shocking upset, Young won the best actress Oscar for her portrayal of the witty Swedish maid, turned Congresswoman, Katrin Holstrom in The Farmer's Daughter (1947). Young was nominated for a second best actress Academy Award in 1950 for Come to the Stable (1949), but lost to Olivia de Havilland.
While Young was very protective of her wholesome on-screen image, she was hard pressed to keep that image off screen. The many contradictions in her public and private life were exemplified by an early marriage (at age 17) that ended in divorce, and carried on numerous love affairs with many of her male co-stars, most notably Clark Gable with whom she co-starred with in 1935's The Call of the Wild. This affair allegedly produced an illegitimate daughter (Judy Lewis) who was subsequently reported as being adopted. It has been noted that Judy was the right age to have been born during Young's mysterious sojourn to Europe following filming of The Crusades in 1935 and that Judy's uncanny resemblance to Gable is remarkable. To her dying day, Young remained coy and denied these allegations but left a tantalizing quote in the book Hollywood Royalty (1992), "Clark Gable certainly was everything that he appeared to be."
In the early 1950's as her film career began to wane, Young took a gamble and ventured into television. Her move to the small screen was roundly criticized but she determined to try anyway. On September 20, 1953, A Letter to Loretta (AKA, The Loretta Young Show) aired on NBC and had a successful eight year run. The remainder of her life was filled with philanthropic ventures. She wrote a book in 1961 entitled, The Things I Had to Learn, and made occasional forays into television. On August 12, 2000, Young died from ovarian cancer at the Los Angeles home of her sister Georgiana Montalban (wife of actor Ricardo Montalban). Her funeral service was held at the St. Louis Catholic Church in Cathedral City, California. Loretta Young is buried at Holy Cross Catholic Cemetery, Culver City, her grave is unmarked and is interred within the same plot as her mother, Gladys Belzer.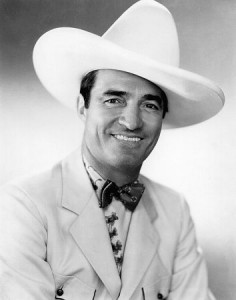 Actor Tom Mix was born on January 6, 1880 in Mix Run. Pennsylvania. He was a star of many early western movies, making 336 films between 1910 and 1935, all but nine of which were silent features. He was Hollywood's first Western megastar and is noted as having helped define the genre for all cowboy actors who followed. On the afternoon of October 12, 1940, Mix was killed a one car accident near Florence, Arizona. Mix is interred at Forest Lawn Memorial Park Glendale.
Who died on this date: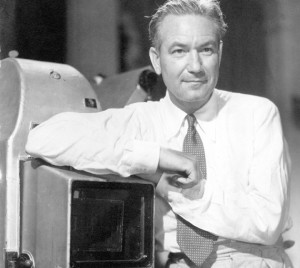 On January 6, 1949, director Victor Fleming died. The acclaimed film director was born on February 23, 1889 in Pasadena, California. He began his career in Hollywood as a stuntman but soon found that his true calling was behind the camera as a director. Fleming's motion picture directorial career spanned nearly thirty years from 1919 to 1948, and included forty-eight films. He won the 1940 best director Oscar for Gone with the Wind and is also famous for directing The Wizard of Oz (1939). Other notable film credits include: The Way of All Flesh (1927), The Virginian (1929), Renegades (1930), Treasure Island (1934), Captains Courageous (1937), Dr. Jekyll and Mr. Hyde (1941), and Joan of Arc (1948). On January 6, 1949, while vacationing with his family near Cottonwood, Arizona, the award winning director died of a heart attack. His funeral was held at the Alban's Episcopal Church in West Los Angeles. In attendance were numerous celebrities including Jimmy Stewart, John Wayne, Louis B. Mayer, Samuel Goldwyn, and Van Johnson. Fleming is interred at Hollywood Forever Cemetery, Hollywood, California.
.