2012
01.03
Who was born on this date: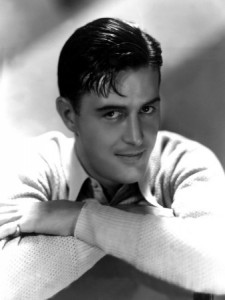 Actor Ray Milland, the charming but very private and introspective actor was born Reginald Alfred John Truscott-Jones on January 3, 1905 in Neath, Wales, England. The Welsh born actor often played the suave and romantic leading man during his prolific film career. He got his break in show business due to an accident, in 1929 as a then soldier in the British Calvary; he was chosen to replace an injured actor (who had been hit by a bus) in The Informer (1929). The bit part called for a soldier (Milland) to shoot into a target. The producers were so impressed by Milland (he had no previous acting experience) that he was offered another role in The Flying Scotsman (1929) and this led to a contract with MGM Studios and his Hollywood career was off and running. During an award winning film career that spanned five decades (1929-1985), Milland appeared in over one hundred and seventy motion pictures and television programs. Some of his most well known films are The Bachelor Father (1931), Bolero (1934), The Big Broadcast of 1937 (1936), Beau Geste (1939), Reap the Wild Wind (1942), The Uninvited (1944), The Trouble with Women (1947), Dial M for Murder (1954), Premature Burial (1962), Love Story (1970), Terror in the Wax Museum (1973), and Escape to Witch Mountain (1975).
His crowning achievement was in 1946, when he won the Oscar for best lead actor, portraying the alcoholic writer, Don Birnam in The Lost Weekend (1945). Upon accepting his award from Actress Ingrid Bergman, Milland appeared to be nervous and unprepared; he simply nodded, smiled and left the stage without uttering a word. He was the first and last best actor Oscar winner not to utter a single word of acceptance. He was a notoriously private person and stayed away from the glitz and glamour of Hollywood. He never appeared in the gossip magazines and often preferred to stay home with a good book. In 1984, Milland was diagnosed with lung cancer; he continued to work in film and television right up until his death on March 10, 1986. The veteran actor died in his sleep at the Torrance Memorial Hospital in Torrance, California and his remains were cremated and scattered at sea, near Redondo Beach, California.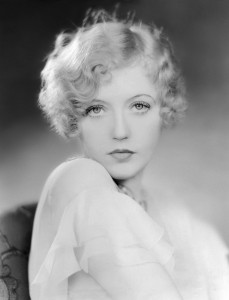 Actress Marion Davies was born on January 3, 1897 in Brooklyn, New York. She is best remembered for her relationship with William Randolph Hearst. Although her film career was primarily during the silent era, she did make a few movies during the early talkie period. Marion began her show business career in the Ziegfeld Follies in 1916. And made her screen debut in 1917's, Runaway Romany and during the next 10 years she appeared in 29 films. By the mid-1920s, however, her career was often overshadowed by her relationship with Hearst and their fabulous social life at San Simeon. She had met Hearst long before she had started working in films and he promised to finance several high profile movies and put Marion in the starring role. Hearst's relentless efforts to promote her career instead had a detrimental effect.
The coming of sound made Davies nervous because she had never completely overcome a childhood stutter. Her career survived, however, and she made several comedies and musicals during the 1930s, including Marianne (1929), Not So Dumb (1930), The Florodora Girl (1930), The Bachelor Father (1931), Five and Ten (1931), Polly of the Circus (1932), and Going Hollywood (1933). Her career, however, was hampered by Hearst's insistence that she play distinguished, dramatic parts as opposed to the comic roles. Davies last film was Ever Since Eve in 1937.
Hearst and Davies lived as a couple for decades but were never married, as Hearst's wife refused to give him a divorce. At one point, he reportedly came close to marrying Davies, but decided his wife's settlement demands were too high. Hearst was extremely jealous and possessive of her, even though he was married throughout their relationship. Davies was aboard the Hearst yacht when film producer Thomas Ince became ill and died. An "urban legend" revolves around a rumored relationship with Chaplin has endured since 1924. Chaplin (among other actresses and actors) and Davies were aboard the yacht the fateful night Thomas Ince died. Despite the lack of evidence to support a relationship, rumors have circulated that Hearst mistook Ince for Chaplin and shot him in a jealous rage.
The official record shows that Ince suffered an attack of acute indigestion while aboard the yacht and was escorted off in San Diego by another of the guests, Dr. Daniel Carson Goodman, a Hollywood writer and producer. Ince was put on a train bound for Los Angeles, but was removed from the train at Del Mar when his condition worsened. He was given medical attention by Dr. T. A. Parker and a nurse, Jesse Howard. Ince told them that he had drunk liquor aboard Hearst's yacht. He was taken to his Hollywood home where he died the following day of a heart condition.
Hearst died on August 14, 1951 and in her last years, Davies was involved with charity work. She suffered a minor stroke in 1956, and was later diagnosed with cancer of the jaw. She had an operation which appeared to be successful. Soon after the operation Davies fell and broke her leg. She died of cancer on September 22, 1961 in Hollywood, California and is buried at Hollywood Forever Cemetery in Hollywood, California.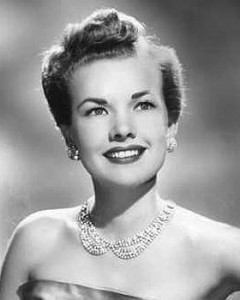 Actress ZaSu Pitts was born on January 3, 1894 in Parsons, Kansas. Pitts enjoyed her greatest fame in the 1930s, often starring in B movies and comedy shorts, teamed with Thelma Todd. Switching between comedy shorts and features, by the advent of sound, she was relegated to comedy roles. Film credits include The Dummy (1929), Finn and Hattie (1931), The Guardsman (1931), Blondie of the Follies (1932), Sing and Like It (1934) and Ruggles of Red Gap (1935). Declining health dominated Pitts' later years, particularly after she was diagnosed with cancer in the mid-1950s. However, she continued to work until the very end, making brief appearances in several films. She died June 7, 1963 in Hollywood and is interred at Holy Cross Cemetery in Culver City.
Who died on this date: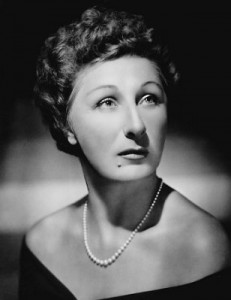 On January 3, 1992, actress Judith Anderson died. She was born on February 10, 1897 in Adelaide, Australia. She made her professional debut on stage in 1915, playing at the Theatre Royal in Sydney. In 1922, she made her Broadway debut. By the early 1930s, she had established herself as one of the greatest theatre actresses of her era and she was a major star on Broadway throughout the 1930s, 1940s, and 1950s. In Hollywood, her opportunities were limited to supporting character actress work. She naturally preferred the stage in any event. In particular, she was nominated for an Academy Award for Best Supporting Actress for her role in Alfred Hitchcock's, Rebecca (1940). This role led to several film appearances during the 1940s in such films as Lady Scarface (1941), Kings Row (1942), All Through the Night (1942), Laura (1944), Specter of the Rose (1946), and The Diary of a Chambermaid (1946). She continued to act on the New York stage, winning a Tony Award in 1948. She was also appearing in television productions. On the big screen, she appeared in The Furies (1950), Salome (1953) and The Ten Commandments (1956). Anderson died on January 3, 1992 from pneumonia in Santa Barbara, California. Her remains were cremated and given to family and final disposition is unknown.
.