2011
12.30
Who was born on this date: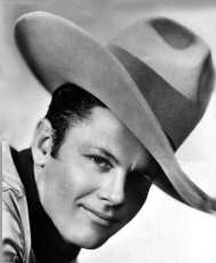 Actor Tom Keene was born on December 30, 1896 in Rochester, New York. He is best known for his roles in B-Westerns of the 1930s and 1940s. He made his film debut in the 1923 short, The Just a Little Late Club. Other movie credits include, The Godless Girl (1929), Tide of Empire (1929), Sun Down Trail (1931), Our Daily Bread (1934), The Great Alaskan Mystery (1944), Dick Tracy's Dilemma and Dick Tracy Meets Gruesome (1947). His last film was Ed Wood directed, cult classic, Plan 9 from Outer Space (1959). Keene died from cancer on August 4, 1963 and is buried at Forest Lawn Glendale.
Who died on this date: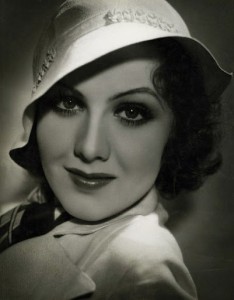 On December 30, 2002, actress Mary Brian died. She was born on February 17, 1906 in Corsicana, Texas. At the age of 16, she was discovered at a local Long Beach, California bathing beauty contest. Her first film was Peter Pan (1924) and Brian was dubbed "The Sweetest Girl in Pictures." During her years at Paramount, Brian appeared in more than 40 movies. She successfully transitioned to talking pictures with Varsity (1928) and The Virginian (1929) co-starring Gary Cooper and Walter Huston. Other film credits include The Royal family of Broadway (1930), Paramount on Parade (1930), The Front Page (1931), Manhattan Tower (1932), Shadows of Sing Sing (1933), College Rhythm (1934), Charlie Chan in Paris (1935), Man on the Flying Trapeze (1935), Navy Blues (1937), The Amazing Quest of Ernest Bliss (1936) and Affairs of Cappy Ricks (1937). She was absent from the screen from 1937 to 1943, and appeared in only a handful of films thereafter. Her last performance on the silver screen was in Dragnet (1947). Over the course of 22 years, Brian had appeared in more than 79 movies. Though she was engaged numerous times and was linked romantically to numerous Hollywood men, including Cary Grant and notorious womanizer Jack Pickford. She died of heart failure at on December 30, 2002 in Del Mar, California and is buried at Forest Lawn Hollywood Hills.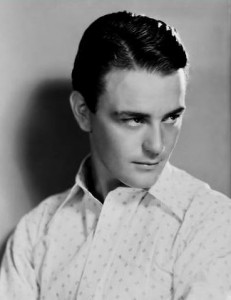 On December 10, 1996, actor Lew Ayres died. He was born on December 28, 1908 in Minneapolis, Minnesota. He is best known for starring as Paul in All Quiet on the Western Front (1930) and for playing Dr. Kildare in several movies of the late 1930s. Ayres appeared with Greta Garbo in The Kiss (1929), Janet Gaynor in Servant's Entrance (1934), with Joan Crawford and Jimmy Stewart in The Ice Follies of 1939 (1939). In 1948 he was nominated for a best actor Academy Award for his role in Johnny Belinda. His co-star, Jane Wyman fell in love with Ayres and left her husband Ronald Reagan for him. He was married three times, most notably to Ginger Rogers from 1934-1940. Ayres also made numerous TV appearances from the late 1950s to 1990s. Ayres died December 30, 1996 and was buried at Westwood Memorial Park in Los Angeles, California next to the unmarked grave of Frank Zappa.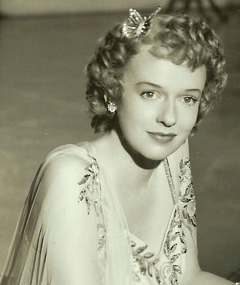 On December 30, 1971, actress Dorothy Comingore died. She was born on August 24, 1913in Los Angeles, California. She is best known for her portrayal of Susan Alexander in Citizen Kane (1941). Other film credits include The Hairy Ape (1944) and The Big Night (1951). Her career ended in 1951, when she was caught up in the Hollywood blacklist and refused to answer question by the House Un-American Activities Committee. She struggled with alcoholism during her later life, and died from pulmonary disease on December 30, 1971 in Stonington, Connecticut. Her ashes were given to family and final disposition of her remains is unknown..