2011
12.27
Who was born on this date: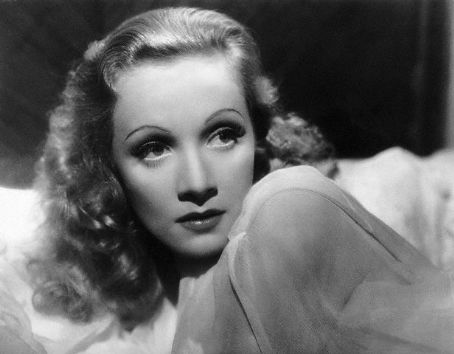 Actress Marlene Dietrich was born on December 27, 1901 in Berlin, Germany. Dietrich remained popular throughout her long career by continually re-inventing herself, professionally and characteristically. In the Berlin of the 1920s, she acted on the stage and in silent films. Her performance as Lola-Lola in The Blue Angel (1930), brought her international fame and provided her a contract with Paramount Pictures. Hollywood films include Morocco (1930), for which she was nominated for a best actress Academy Award, Dishonored (1931), Blonde Venus (1932), Shanghai Express (1932), The Scarlet Empress (1934), The Devil is a Woman (1935), Desire (1936), and I Loved a Soldier (1936).
Extravagant offers lured Dietrich away from Paramount to make The Garden of Allah (1936) and Knight without Armour (1937). By this time, Dietrich was labeled "Box Office Poison." She returned to Paramount to make another romantic comedy, Angel (1937) but reception to the film was so lukewarm and Paramount bought out the remainder of her contract. In 1939, she appeared the western, Destry Rides Again, opposite Jimmy Stewart. The bawdy role revived her career. She played roles in Seven Sinners (1940) and The Spoilers (1942), both opposite John Wayne. While Dietrich arguably never fully regained her former screen glory, she continued performing in the movies.
From the early 1950s until the mid-1970s, Dietrich worked almost exclusively as a highly-paid cabaret artist, performing live in large theaters in major cities worldwide. In her sixties and seventies, Dietrich's health declined: she survived cervical cancer in 1965 and suffered from poor circulation in her legs. Dietrich became increasingly dependent on painkillers and alcohol. Dietrich's show business career largely ended on September 29, 1975, when she broke her leg during a stage performance in Sydney, Australia. Dietrich withdrew to her apartment in Paris and spent the final 11 years of her life mostly bedridden, allowing only a select few, including family and employees to enter the apartment. She died from renal failure on May 6, 1992 at the age of 90 in Paris and was buried at the Berlin-Schoneberg Cemetery in Berlin.
.