2011
12.24
Who was born on this date: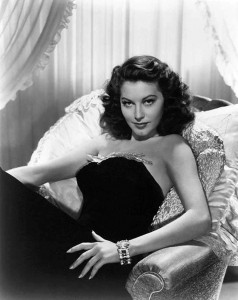 Actress Ava Gardner was born on December 24, 1922 in Grabtown, North Carolina. She was one of Hollywood's most beautiful actresses and was nominated for a Best Actress Academy Award for Mogambo (1953). She appeared in several high-profile films from the late 1940s to 1970s, including The Killers (1946), The Hucksters (1947), Show Boat (1951), The Snow of Kilimanjaro (1952), The Barefoor Contessa (1954), Bhowano Junction (1956), On the Beach (1959), The Night of the Iguana (1964), Earthquake (1974), and The Cassandra Crossing (1976).
Soon after her arrival in Los Angeles, Gardner met fellow MGM contract player Mickey Rooney; they married in 1942; she was 19 years old and he was 21. Rooney and Gardner divorced in 1943. Gardner was close friends with Howard Hughes in the early to mid-1940s and the relationship lasted into the 1950s. Gardner's second marriage was brief and to jazz musician and band leader Artie Shaw from 1945 to 1946. Her third and last marriage (1951–1957) was to singer and actor Frank Sinatra. She would later say in her autobiography that he was the love of her life. Sinatra left his wife, Nancy, for Ava and their subsequent marriage made headlines. The Gardner-Sinatra marriage was tumultuous and they divorced in 1957.
After a lifetime of smoking, Gardner suffered from emphysema and an auto-immune disorder (which may have been lupus). She suffered two stokes in 1986, which left her partially paralyzed and bedridden. Although Gardner could afford her medical expenses, Sinatra wanted to pay for her to visit a specialist in the United States, and she allowed him to make the arrangements for a medically-staffed private plane. Her last words (to her house keeper), were reportedly, "I'm so tired," before she died of pneumonia on January 25, 1990 in London. After her death, Sinatra's daughter, Tina, found him slumped in his room, crying, and unable to speak. Gardner was not only the love of his life, but also was the inspiration for one of his most personal songs, "I'm a Fool to Want You." Garner was buried at the Sunset Memorial Park in Smithfield, North Carolina, next to her brothers and parents.
Who died on this date: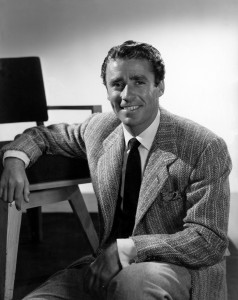 On December 24, 1984, actor Peter Lawford died. He was born on September 7, 1923 in London, England. He was a member of the "Rat Pack", and brother-in-law to President John F. Kennedy. In his earlier professional years (late 1930s through the 1950s) he had a strong presence in popular culture and starred in a number of highly acclaimed films. Lawford made his film debut in Poor Old Bill (1930). His first major movie role was A Yank at Eton (1942), where he played a snobbish bully opposite Mickey Rooney. The picture was a smash hit, and Lawford's performance was widely praised. He won even greater acclaim for his performance in The White Cliff of Dover (1944), in which he played a young soldier in World War II. MGM gave him another important role in The Picture of Dorian Gray (1945) and Son of Lassie (1945).
Lawford's busiest year as an actor was 1946, when two of his films opened within days of each other: Cluny Brown (1946) and Two Sisters From Boston (1946). He also made his first comedy that same year: My Brother Talks To Horses (released in 1947). He appeared with Frank Sinatra for the first time in the musical It Happened in Brooklyn (1947). Lawford was given other important roles in MGM films over the next few years, including Easter Parade (1948), Little Women (1949), and It Should Happen to You (1954). In 1959, Frank Sinatra invited the Englishman to join "The Rat Pack" and also got him a role in Never So Few. The casino caper Ocean's Eleven (1960) was a project Lawford first brought to Sinatra's attention. It became the first film to feature all five main "Rat Pack" members Sinatra, Dean Martin, Sammy Davis, Jr., Joey Bishop and Lawford. He also guest starred on various television series throughout the 1950s and 1960s.
His first marriage, in 1954, was to Patricia Kennedy, sister of then-US Senator John F. Kennedy. Lawford, along with other members of the "Rat Pack", helped campaign for Kennedy and the Democratic Party. Lawford and Patricia Kennedy divorced in February 1966. Lawford married his second wife, Mary Rowan, the daughter of comedian Dan Rowan in October 1971 when she was one day shy of twenty-second birthday. Rowan and Lawford separated two years later and divorced in January 1975. In June 1976, he married aspiring actress Deborah Gould, twenty-five, whom he had known for only three weeks. Lawford and Gould separated two months after marrying and divorced in 1977. During his separation from Gould, Lawford met seventeen-year-old Patricia Seaton, who would later become his fourth and final wife in July 1984, months before his death.
Peter Lawford died on December 24, 1984 at Cedars-Sinai Medical Center in Los Angeles from cardiac arrest which was complicated by kidney and liver failure after years of drug and alcohol abuse. His body was cremated, and his ashes were interred originally interred at Westwood Memorial Park in Los Angeles. Owing to a dispute between his widow and the cemetery, Lawford's ashes were removed and scattered in the Pacific Ocean off the coast of California by his widow, Patricia Seaton Lawford, who invited the National Enquirer tabloid to photograph the event. A plaque bearing Lawford's name was erected at Westwood Village Memorial Park.
.