2011
12.18
Actress Betty Grable was born on December 18, 1916 in St. Louis, Missouri. Grable had several nicknames during her career like: "the girl with the million dollar legs," "the quick-silver blonde," "the queen of the Hollywood musical," and "the darling of the forties." Her legendary swim suit photo made her the number-one pin up girl during World War II. Despite being noted for her good looks, Grable was a talented actress and appeared in several successful musicals during the 1940s like, Down Argentine Way (1940), Moon Over Miami (1941), Springtime in the Rockies (1942), Coney Island (1943), Pin-Up Girl (1944), and The Dolly Sisters (1945). However, she is best noted for her 1947 film Mother Wore Tights. By the 1950s, Grable was still making films like, Wabash Avenue (1950), Meet Me After the Show (1951), How to Marry a Millionaire (1953), and How to be Very, Very Popular (1955). She retired from the movie industry in 1955. Grable died on July 2, 1973 from lung cancer and is buried at Inglewood Park Cemetery, Inglewood, California.
Who died on this date: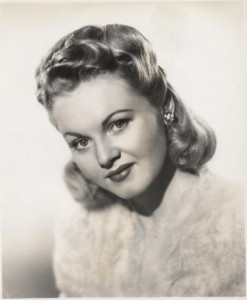 On December 18, 1991, actress June Storey-Clark died. She was born on April 20, 1918 in Ontario, Canada. Storey was a screen actress in the 1930's and 1940's; she starred in forty-five motion pictures. She was primarily, a lead actress in B-westerns for Republic Pictures, and was Gene Autry's leading lady in ten of his films. Her major screen credits include In Old Chicago (1937), Home on the Prairie (1939), Colorado Sunset (1939), In Old Monterrey (1939), South of the Border (1939), Carolina Moon (1940), Ride Tenderfoot Ride (1940), and Lone Wolf Takes a Chance (1941). June retired from acting in the late 1940's, and married an Oregon rancher. She died on December 18, 1991 in Vista, California from cancer and is buried at Pacific View Memorial Park in Newport Beach, California.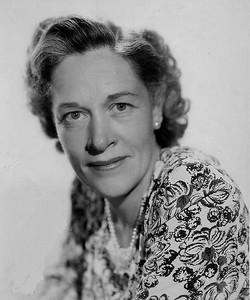 On December 18, 1990, actress Anne Revere died. The versatile veteran character actress was born on June 25, 1903 in New York City. She was a graduate of Wellesley College and is a direct descendant of American Revolutionary hero, Paul Revere. She began her show business career on the Broadway stage and graduated to film in 1934's Double Door. During her film career (1934-1977), which included nearly forty motion pictures, she often played the role of the strong, maternal figure. Her major film credits include: Men of Boys Town (1941), Remember the Day (1941), and A Place in the Sun (1951). She won the 1946 Oscar for best supporting actress in National Velvet (1945), and was nominated for the same award for The Song of Bernadette (1943) and Gentlemen's Agreement (1947).
In 1947, a year after winning the Oscar, she refused to testify before the U.S. House of Representatives Committee on Un-American Activities, was blacklisted and did not appear in another motion picture for twenty years. Unable to find work in films, she returned to the Broadway stage, where in 1961, she won a Tony Award for her performance in Toys in the Attic. She also made numerous television appearances during this period and her last role was in the soap opera, Ryan's Hope (1977). Anne Revere died on December 18, 1990 at her home on Long Island, New York from pneumonia. She is buried at Mount Auburn Cemetery in Cambridge, Massachusetts.
.