2011
12.10
Who was born on this date: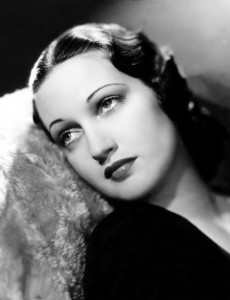 Actress Dorothy Lamour was born on December 10, 1914 in New Orleans, Louisiana. She is best remembered for appearing with Bing Crosby and Bob Hope in the "Road to" movies. In 1936, she moved to Hollywood and began appearing regularly in films for Paramount Pictures. The role that made her a star was Ulah in The Jungle Princess (1936). While she first achieved stardom as a sex symbol, Lamour also showed talent as both a comic and dramatic actress. She was among the most popular actresses in motion pictures from 1936 to 1952. During the World War II, Lamour was among the most popular pinup girls among American servicemen. Some of Lamour's other notable films include The Hurricane (1937),Disputed Passage (1939), Beyond the Blue Horizon (1942), My Favorite Brunette (1947), and the best picture Oscar winner The Greatest Show on Earth (1952). She died at her home in North Hollywood, California from a heart attack on September 22, 1996 and is buried at Forest Lawn Hollywood Hills.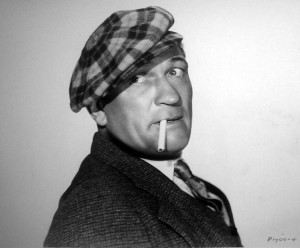 Actor Victor McLaglen, the tough guy actor with a heart of gold was born on December 10, 1886 in Tunbridge, England. The son of a Protestant Minister, Victor was the second eldest of eight children. After turning eighteen, the adventuresome young man immigrated to Canada. It was there where he found his calling with forays into show business with travelling circuses, vaudeville shows, Wild West extravaganzas, and even prize fighting challenges.
McLaglen's distinguished and award winning career in motion pictures spanned nearly four decades from 1920 to 1959 and included over one hundred films. His early movies found him type cast as the tough guy in action adventure pictures but as his popularity increased diversity in roles developed. He was a versatile actor, who was able to move effortlessly between the tough guy, lovable rouge, and debonair leading man, his major film credits include: What Price Glory (1926), The Magnificent Brute (1936), Gunga Din (1939), Fort Apache (1948), She Wore a Yellow Ribbon (1949), and Rio Grande (1950). He was a favorite actor of director John Ford, who cast McLaglen as an Irishmen in many films, even though he was British. In 1935, McLaglen was nominated and won the Academy Award for best actor for his portrayal of the dim-witted giant in John Ford's, The Informer and was nominated in 1953 for a best supporting actor Oscar in The Quiet Man (1952), co-starring John Wayne.
McLaglen died on November 7, 1959 at his Newport Beach, California home from congestive heart failure. His funeral service was held at the Church of the Recessional at Forest Lawn, Glendale in attendance were over two hundred mourner that included numerous Hollywood personalities. The eulogy was delivered by fellow actor and good friend, Donald Crisp who spoke of McLaglen as "a great and kindly man of mighty physique and generous nature." The actor's remains were cremated and are interred in the Columbarium of Eternal Light within the Garden of Memory at Forest Lawn, Glendale. McLaglen is interred only a few feet from legendary actor Humphrey Bogart.
Who died on this date: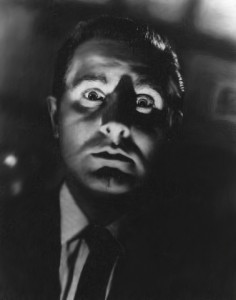 On December 10, 1978, director Ed Wood died. He was born on October 10, 1924 in Poughkeepsie, New York. In the 1950s, Wood made a number of low-budget films now enjoyed for their technical errors, unsophisticated special effects, large amounts of ill-fitting dialogue, eccentric casts and outlandish plot elements, although his flair for showmanship gave his projects at least a modicum of critical success. Wood's popularity waned soon after his biggest name star Bela Lugosi died. He was able to salvage a saleable feature from Lugosi's last moments on film, but his career declined thereafter. His infamy began two years after his death, when he was awarded a Golden Turkey Award as Worst Director of All Time. The lack of filmmaking ability in his work has earned Wood and his films a considerable cult following. He died on December 10, 1978 in Los Angeles and his ashes were scattered at sea..