2016
03.07
This week (March 7-13) in crime history – Defense attorney's rested in the Andrea Yates murder trial (March 7, 2002); The Lonely Hearts Kills, Martha Beck and Raymond Fernandez were executed (March 8, 1951); Old West outlaw Emmet Dalton goes to prison (March 8, 1893); Rapper Notorious B.I.G was shot to death (March 9, 1997); David Gunn was murdered by anti-abortion activist (March 10, 1993); James Earl Ray plead guilty to assassinating Martin Luther King Jr. (march 11, 1969); COPS TV series debuted on FOX (March 12, 1989); Terrorists bombed trains in Madrid (march 12, 2004); Elizabeth Smart was rescued from her captures (March 13, 2003)
Highlighted Crime Story of the Week –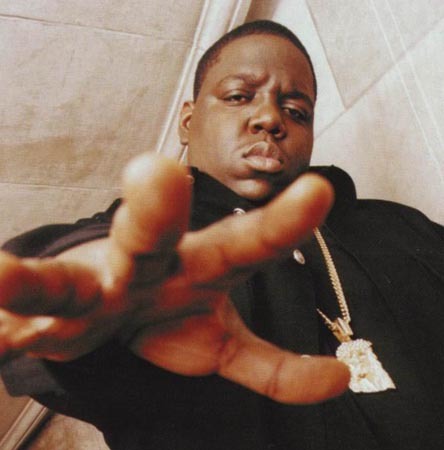 On March 9, 1997, Christopher Wallace, a.k.a Biggie Smalls, a.k.a. the Notorious B.I.G., was shot to death at a stoplight in Los Angeles. The murder was thought to be the culmination of an ongoing feud between rap music artists from the East and West coasts. Just six months earlier, rapper Tupac Shakur was shot in a drive-by shooting in Las Vegas. Ironically, Wallace's death came only weeks before his new album, entitled Life After Death, was scheduled to be released.
Wallace was the most prominent East Coast practitioner of "gangster rap," peppering his song with profane, violent and misogynistic lyrics. His 1994 record Ready to Die sold millions. That same year, Shakur, the West Coast's leading rapper, was shot several times in a robbery at a recording studio in New York. Shakur claimed that Wallace was partially responsible and later taunted Wallace on one of his songs. He claimed to have slept with Wallace's ex-wife, singer Faith Evans, and insulted the overweight rapper for his ample girth.
Wallace's raps about violent street life were not completely fiction. He grew up in a poor section of Brooklyn and had many run-ins with the law growing up. Even after he reached stardom in the music world, his legal woes continued. In the summer of 1996 he was arrested when police found marijuana and firearms at his New Jersey home. He also gave a new meaning to fan appreciation when he assaulted a pair of admirers with a baseball bat. The murder of Wallace has never been solved, though it has been suggested that either Marion "Suge" Knight, the former head of Death Row Records, Shakur's label, or the Crips gang may be have been responsible. Knight was also shot (but not wounded seriously) in the fatal Las Vegas attack on Shakur and is rumored to have engineered a retaliatory strike against Wallace, whom he held responsible for the Las Vegas shooting. Since Wallace's death, Knight had been in and out of court and prison on a variety of charges. Wallace's murder remains open and unsolved.
Check back every Monday for a new installment of "This Week in Crime History."
Michael Thomas Barry is a columnist for www.crimemagazine.com and is the author of seven nonfiction books that includes the soon to be released In the Company of Evil Thirty Years of California Crime 1950-1980 and the award winning Murder and Mayhem 52 Crimes that Shocked Early California 1849-1949.