2015
11.23
This week (November 23-29) in crime history – Robert Stroud, the Birdman of Alcatraz was released from solitary confinement (November 23, 1959); Billy the Kid was born (November 23, 1859); Ira member Thomas McMahon was sentenced for murdering Lord Louis Mountbatten (November 23, 1979); Jack Ruby killed Lee Harvey Oswald (November 24, 1963); Author and IRA member Robert Erskine Childers was executed (November 24, 1922); Vigilantes storm a jail in San Jose, California and lynched two murder suspects (November 26, 1933); San Francisco Mayor George Moscone and Harvey Milk were murdered (November 27, 1978); Serial killer Jeffrey Dahmer was murdered in prison (November 28, 1994); Conrad Murray was sentenced in Michael Jackson death case (November 29, 2011); President Lyndon Johnson established the Warren Commission (November 29, 1963)
Highlighted Crime Story of the Week –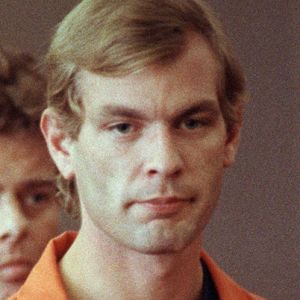 On November 28, 1994, serial killer Jeffrey Dahmer, who was serving 15 consecutive life sentences for the brutal murders of 15 men, was beaten to death by a fellow inmate while performing cleaning duty in a bathroom at the Columbia Correctional Institute gymnasium in Portage, Wisconsin.
During a 13-year period, Dahmer, who lived primarily in the Midwest, murdered at least 17 men. Most of these men were young, gay African Americans who Dahmer lured back to his home, promising to pay them money to pose nude for photographs. Dahmer would then drug and strangle them to death, generally mutilating, and occasionally cannibalizing, their bodies. Dahmer was finally arrested on July 22, 1991, and entered a plea of guilty but insane in 15 of the 17 murders he confessed to committing. In February 1992, the jury found him sane in each murder, and he was sentenced to 15 consecutive life sentences.
Two years later, Dahmer was killed at the age of 34 by fellow inmate Christopher Scarver, who also fatally beat the third man on their work detail, inmate Jesse Anderson. Scarver's motive in killing the two men is not entirely clear; however, in his subsequent criminal trial he maintained that God told him to kill Dahmer and the other inmate. Scarver, already serving a life term for murder, was sentenced to additional life terms and transferred to a federal prison.
Check back every Monday for a new installment of "This Week in Crime History."
Michael Thomas Barry is a columnist for www.crimemagazine.com and is the author of seven nonfiction books that includes the soon to be released In the Company of Evil – Thirty Years of California Crime, 1950-1980 and the award winning Murder and Mayhem 52 Crimes that Shocked Early California, 1849-1949.