2015
11.09
This week (November 9-15) in crime history – John List murdered his family then disappeared (November 9, 1971); Louise Woodward, a British au pair had her murder conviction reduced to manslaughter (November 10, 1997); Corpse is unearthed at elder care home owned by Dorothea Puente (November 11, 1988); Scott Peterson was convicted of the murder of his wife and unborn child (November 12, 2004); FBI agents searched the home of suspected United Airlines bombing suspect John Graham (November 13, 1955); Ivan Boesky confessed to insider trading (November 14, 1986); James Montgomery was accused of raping a mentally disabled white woman in Illinois (November 15, 1923)
Highlighted Crime Story of the Week –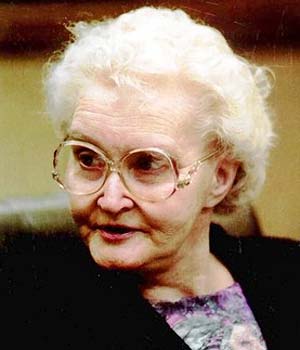 On November 11, 1988, police unearth a corpse buried in the lawn of 59-year-old Dorothea Puente's home in Sacramento, California. Puente operated a residential home for elderly people, and an investigation led to the discovery of six more bodies buried on her property.
Puente was a diagnosed schizophrenic who had already been in trouble with the law. She had previously served prison time for check forgery, as well as drugging and robbing people she met in bars. After her release, she opened a boarding house for elderly people. Beginning in 1986, social worker Peggy Nickerson sent 19 clients to Puente's home. When some of the residents mysteriously disappeared, Nickerson grew suspicious. Puente's neighbors, who reported the smell of rotting flesh emanating from her vicinity, validated Nickerson's concern.
Although all the buried bodies were found to contain traces of the sedative Dalmane, the coroner was never able to identify an exact cause of death. Still, during a trial that lasted five months and included 3,100 exhibits, prosecutors were able to prove beyond a reasonable doubt that Puente had murdered her boarders, most likely to collect their Social Security checks. Though she was formally charged with nine counts of murder and convicted on three, authorities suspected that Puente might have been responsible for as many as 25 deaths. She died on March 27, 2011 at age 82 from natural causes at a California women's prison facility in Chowchilla.
Check back every Monday for a new installment of "This Week in Crime History."
Michael Thomas Barry is a columnist for www.crimemagazine.com and is the author of seven nonfiction books that includes the award winning Murder and Mayhem 52 Crimes that Shocked early California, 1849-1949 and the soon to be released In the Company of Evil Thirty Years of California Crime, 1950-1980.