2015
08.31
This week (August 31 – September 6) in crime history – Jack the Ripper claimed first victim (August 31, 1888); Serial killer Richard Ramirez was captured (September 1, 1985); Former Vice-President Aaron Burr was acquitted of treason (September 1, 1807); United Nation court hands down first conviction in the Rwandan Genocide (September 2, 1998); Hostage crisis at Russian school ends in massacre (September 3, 2004); Terrorist take Israeli athletes hostage at Munich Olympics (September 5, 1972); Lynette "Squeaky Fromme" attempts to assassinate President Gerald Ford (September 5, 1975); Drew Peterson was convicted of murdering his third wife (September 6, 2012)
Highlighted crime story of the week –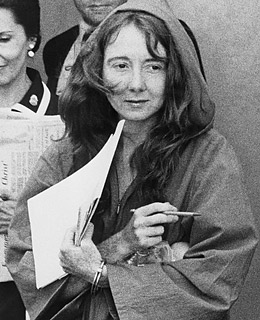 On September 5, 1975, an assassination attempt in Sacramento, California against President Gerald Ford was foiled when a Secret Service agent snatches a semi-automatic .45-caliber pistol from Lynette "Squeaky" Fromme, a follower of convicted murderer Charles Manson. Fromme was pointing the loaded gun at the president when the Secret Service agent grabbed it. Seventeen days later, Ford escaped injury in another assassination attempt when 45-year-old Sara Jane Moore fired a revolver at him. Moore, a leftist radical who once served as an informant for the Federal Bureau of Investigation, had a history of mental illness. She was arrested at the scene, convicted, and sentenced to life.
Fromme pleaded not guilty to the "attempted assassination of a president" charge, arguing that although her gun contained bullets it had not been cocked, and therefore she had not actually intended to shoot the president. She was eventually convicted, sentenced to life in prison, and sent to the Alderson Federal Correctional Institution in West Virginia. Fromme remained a dedicated disciple of Charles Manson and in December 1987 escaped from the Alderson Prison after she heard that Manson, also imprisoned, had cancer. After 40 hours roaming the rugged West Virginia hills, she was caught on Christmas Day, about two miles from the prison. Five years were added to her life sentence for the escape. She was paroled in August 2009 after serving 34 years behind bars.
Check back every Monday for a new installment of "This Week in Crime History."
Michael Thomas Barry is a columnist for www.crimemagazine.com and is the author of six nonfiction books that includes the award winning Murder and Mayhem 52 Crimes that Shocked Early California 1849-1949.