2015
08.03
This week (August 3-9) in crime history – U.S. State Department official Alger Hiss was accused of spying for the Soviet Union (August 3, 1948); Lizzie Borden allegedly murdered her parents (August 4, 1892); Marie Noe was charged with killing her eight children (August 5, 1998); Mobster Dutch Schultz was born (August 6, 1902); Auburn prison in New York is first to use electric chair in execution (August 6, 1890); U.S. embassies in Kenya and Tanzania were bombed (August 7, 1998); Actress Sharon Tate and four other were murdered (August 9, 1969)
Highlighted Crime Story of the Week –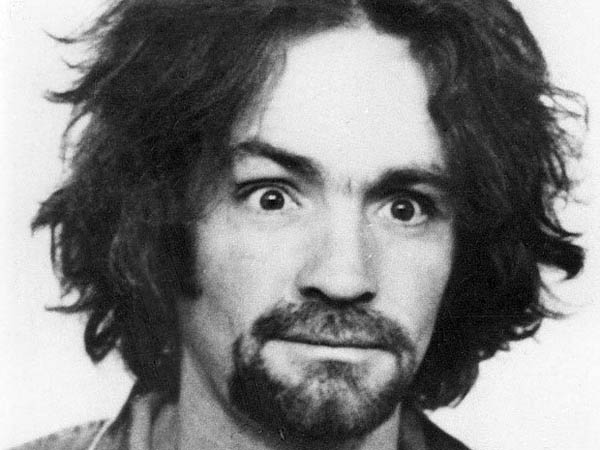 On August 9, 1969, members of the Manson Family murdered five people at movie director Roman Polanski's Benedict Canyon, California, home, including Polanski's pregnant wife, actress Sharon Tate. Two days later, the group killed again, murdering supermarket executive Leno LaBianca and his wife Rosemary in their home. The brutal killings shocked the nation and turned Charles Manson into a criminal icon.
Manson was born on November 12, 1934 in Cincinnati, Ohio, to an unwed 16-year-old mother. He spent much of his childhood in juvenile reformatories and his early adulthood in prison. After his release in 1967, Manson moved to the outskirts of Los Angeles and used his charisma to attract young girls and misfits to his commune, where drugs and orgies were common. Manson preached his own blend of eccentric religious teachings to his followers, who called themselves his "Family." He told them a race war between blacks and whites was imminent and would result in great power for the Family. Manson said they should instigate the war by killing rich white people and trying to make it look like the work of blacks.
Roman Polanski was not the intended target on the night of the slayings. Manson, an aspiring musician, chose the Polanski house because he had once unsuccessfully tried to get a recording deal from a producer who used to live there. Polanski was out of town at the time of the murders, but his wife and her friends, including coffee heiress Abigail Folger, were shot or stabbed to death. Manson stayed out of the Polanski house on the night of the crime and didn't take part in the LaBianca killings either. However, he would later be charged with murder on the grounds he had influenced his followers and masterminded the crimes.
After initially eluding police suspicion, Manson was arrested only after one of his followers, already in jail on a different charge, started bragging about what had happened. Manson's subsequent trial became a national spectacle, in which he exhibited bizarre behavior. In 1971, he was convicted and given the death penalty; however, that sentence became life behind bars when the California Supreme Court overturned the death penalty in 1972 and remains in a California prison.
Check back every Monday for a new installment of "This Week in Crime History."
Michael Thomas Barry is a columnist for www.crimemagazine.com and is the author of six nonfiction books that includes the award winning Murder and Mayhem 52 Crimes that Shocked Early California, 1849-1949.