2015
06.15
This week (June 15-21) in crime history – Police search the Aruba home of Joran van der Sloot in connection with disappearance of Natalie Holloway (June 15, 205); Kathleen Soliah aka Sara Jane Olsen a former member of the Symbionese Liberation Army was arrested (June 16, 1999); Watergate burglars were arrested (June 17, 1972); O.J. Simpson was arrested and charged with murdering his ex-wife and a friend (June 17, 1994); Controversial radio host Alan Berg was gunned down in his driveway (June 18, 1984); Ethel and Julius Rosenberg were executed (June 19, 1953); Mobster Bugsy Siegel was shot and killed (June 20, 1947); A KKK lunch mob attacked three civil rights workers in Mississippi (June 21, 1964)
Highlighted Crime Story of the Week –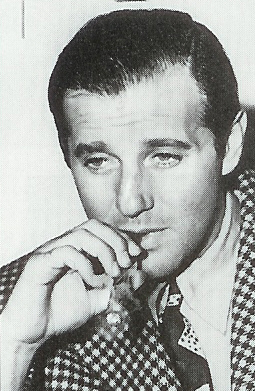 On June 20, 1947, mobster Benjamin "Bugsy" Siegel, was shot and killed at the Beverly Hills home of his girlfriend Virginia Hill. Siegel had been talking to his associate Allen Smiley when three bullets were fired through the window killing him instantly.
Siegel's childhood had been pretty similar to that of other organized crime leaders: Growing up with little money in Brooklyn, he managed to establish himself as a teenage thug. With his pal Meyer Lansky, Siegel terrorized local peddlers and collected protection money. Before long, they had a business that included bootlegging and gambling all over New York City.
By the late 1930s, Siegel had become one of the major players of a highly powerful crime syndicate, which gave him funds to set up a Los Angeles franchise. Bugsy threw himself into the Hollywood scene, making friends with some of the biggest names of the time. His all-night parties at his Beverly Hills mansion became the hot spot in town. He also started up a successful gambling and narcotics operation to keep his bosses back east happy.
In 1945, Siegel had a brilliant idea. Just hours away from Los Angeles sat the sleepy desert town of Las Vegas, Nevada. It had nothing going for it except for a compliant local government and legal gambling. Siegel decided to build the Flamingo Hotel in the middle of the desert. The Flamingo wasn't immediately profitable and Siegel ended up in an argument with Lucky Luciano over paying back the money used to build it. Around the same time that Siegel was killed in Beverly Hills, Luciano's men walked into the Flamingo and announced that they were now in charge. Even Siegel probably never imagined the astounding growth and success of Las Vegas in the subsequent years.
Check back every Monday for a new installment of "This Week in Crime History."
Michael Thomas Barry is a columnist for www.crimemagazine.com and is the author of six nonfiction books that includes the award winning Murder and Mayhem 52 Crimes that Shocked Early California 1849-1949.