2015
05.12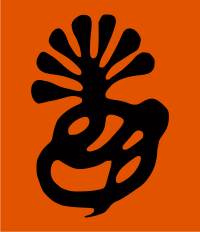 This week (May 11-17) in crime history – Marie Besnards' husbands body was exhumed in connection to her serial poisoning case (May 11, 1949); Trial of former Nazi Klaus Barbie began (May 11, 1987); Body of the Lindbergh baby was found (May 12, 1932); Pope John Paul II was shot (May 13, 1981); Three-year-old June Devaney was kidnapped from a Blackburn, England hospital (May 14, 1948); Patricia Columbo and Frank Deluca were arrested for the brutal killing of her family in Elk Grove, Illinois (May 15, 1976: Celebrity private detective Anthony Pellicano was found guilty of various crimes (May 15, 2008); Norma Jean Armistead kidnapped another baby (May 16, 1975); LAPD raids hideout of the Symbionese Liberation Army (May 17, 1974)
Highlighted Crime Story of the Week –
On May 17, 1974, Los Angeles police surround a home in Compton, California, where the leaders of the terrorist group known as the Symbionese Liberation Army were hiding out. The SLA had kidnapped Patricia Hearst, the granddaughter of William Randolph Hearst, months earlier, earning headlines across the country. Police found the house in Compton when a local mother reported that her kids had seen a bunch of people playing with an arsenal of automatic weapons in the living room of the home.
The LAPD's 500-man siege on the Compton home was only the latest event in a short, but exceedingly bizarre, episode. The SLA was a small group of violent radicals who quickly made their way to national prominence, far out of proportion to their actual influence. They began by killing Oakland's superintendent of schools in late 1973 but really burst into society's consciousness when they kidnapped Hearst the following February.
Months later, the SLA released a tape on which Hearst said that she was changing her name to Tania and joining the SLA. Shortly thereafter, a surveillance camera in a bank caught Hearst carrying a machine gun during an SLA robbery. In another incident, SLA member General Teko was caught trying to shoplift from a sporting goods store, but escaped when Hearst sprayed the front of the building with machine gun fire. Although law enforcement officials began talking about the SLA as if they were a well-established paramilitary terrorist organization, the SLA had only a handful of members, most of who were disaffected middle class youths.
On May 17, Los Angeles police shot an estimated 1,200 rounds of ammunition into the tiny Compton home as six SLA members shot back. Teargas containers thrown into the hideout started a fire, but the SLA refused to surrender. Autopsy results showed that they continued to fire back even as smoke and flames were searing their lungs; they clearly chose suicide and martyrdom over jail. The raid left six SLA members dead, including leader Donald DeFreeze, also known as Cinque. Patty Hearst was not inside the home at the time. She was not found until September 1975.
Patty Hearst was put on trial for armed robbery and convicted, despite her claim that she had been coerced, through repeated rape, isolation, and brainwashing, into joining the SLA. Prosecutors believed that she actually orchestrated her own kidnapping because of her prior involvement with one of the SLA members. Despite any real proof of this theory, she was convicted and sent to prison. President Carter commuted Hearst's sentence after she had served almost two years and she was pardoned by President Clinton in January 2001.
Check back every Monday for a new installment of "This Week in Crime History."
Michael Thomas Barry is a columnist for www.crimemagazine.com and is the author of six nonfiction books that include the award winning Murder and Mayhem 52 Crimes that Shocked Early California, 1849-1949.