2014
12.03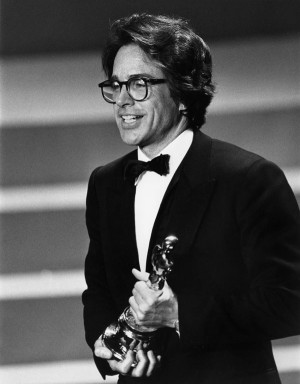 This week (December 3-9) in Hollywood history – Silent film actress Clara Bow married politician Rex Bell (December 3, 1931); Warren Beatty's Red's premiered (December 4, 1981); Elizabeth Taylor married John Warner (December 4, 1976); Walt Disney was born (December 5, 1901); Director Otto Preminger was born (December 5, 1901); Actress Agnes Moorehead was born (December 6, 1900); Bette Davis divorced Harmon Nelson (December 6, 1938); Actress Fay Bainter was born (December 7, 1891); Sophie's Choice starring Meryl Streep opened in theaters (December 8, 1982); Actor Kirk Douglas was born (December 9, 1916); Actress Margret Hamilton was born (December 9, 1902).
Highlighted story of the week –
On December 4, 1981, Reds, a film about an American Communist and the Russian Revolution written, directed and starring Warren Beatty premiered. The movie, based on a true story, received 12 Academy Award nominations, including Best Picture, Best Actor (Beatty) and Best Actress and Best Supporting Actor for Beatty's co-stars Diane Keaton and Jack Nicholson. Beatty won for Best Director, his inaugural win in that category. He had received his first Best Director Oscar nomination several years earlier for his directorial debut, 1978's Heaven Can Wait.
Beatty was born on March 30, 1937, in Richmond, Virginia, and is the younger brother of actress Shirley MacLaine. He studied acting at Northwestern University and later with the legendary teacher Stella Adler in New York City. After a string of early roles in TV and theater, he made his big-screen debut in 1961's Splendor in the Grass, co-starring Natalie Wood. In 1967, he and Faye Dunaway co-starred in the box-office hit Bonnie and Clyde. During the 1970s, Beatty appeared in such films as McCabe & Mrs. Miller (1971), Shampoo (1975), and Heaven Can Wait (1978). Beatty's next movie was Reds, a historical epic that ran more than three hours in which he played the role of radical journalist John Reed. The film lost the Best Picture Oscar to Chariots of Fire. During the 1990s, Beatty appeared in such films as Dick Tracy (1991), Bugsy (1992), and Bulworth (1998). Off screen, he was known for his political activism and high-profile romances with such actresses as Julie Christie, Diane Keaton and Madonna. Since 1992, he has been married to actress Annette Bening.
Check back every Wednesday for another installment of "This Week in Hollywood History."
Michael Thomas Barry is the author of six nonfiction books that include the award winning Fade to Black Graves Memories of Hollywood Greats, 1927-1950.