2014
06.09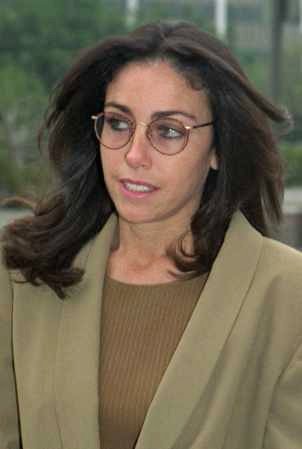 This week in crime history- Heidi Fleiss, the "Hollywood Madam" was arrested (June 9, 1993); first Salem witch trial hangings (June 10, 1692); mobster Henry Hill was born (June 11, 1943); Nicole Brown Simpson and Ron Goldman were murdered (June 12, 1994); Medgar Evers was assassinated (June 12, 1963); Miranda Rights were established (June 13, 1966); TWA Flight 847 was hijacked (June 14, 1985); police search home of Joran van der Sloot in search of evidence in disappearance of Natalie Holloway.
Highlighted crime of the week –
On June 9, 1993 – Heidi Fleiss was arrested as part of a vice sting operation run by the Los Angeles Police and Beverly Hills Police Departments and the U.S. Justice Department. In the 1980s, Fleiss' then-boyfriend introduced her to the leading Beverly Hills madam Elizabeth (Alex) Adams, who, according to Fleiss, taught her the tricks of the trade. Before long, Fleiss started a competing business, and when Adams was arrested in 1988, Fleiss took her spot as the leading provider of high end escorts in Hollywood. As her business grew, she enjoyed the perks of celebrity, even as her rising profile attracted the attention of local authorities. On June 9, 1993, after she sent four of her employees (along with a quantity of cocaine) to fulfill an arrangement made with three "clients" (actually undercover agents), Fleiss was arrested and charged with pandering, pimping and narcotics possession.
Fleiss' trial, during which she refused to name any of her agency's high-profile clients (though testimony did reveal at least one of them, actor Charlie Sheen), was the talk of Hollywood. She pleaded not guilty to all the charges, and her lawyers argued that the authorities had entrapped her. In December 1994, she was found guilty on three of five pandering counts and not guilty on the narcotics charge; she was sentenced to three years in prison and ordered to pay a $1,500 fine. Fleiss also went on trial before a federal grand jury on charges of conspiracy, money laundering and tax evasion. She was convicted in August 1995 on eight of the 14 counts and sentenced to 37 months in prison. All told, Fleiss served three years in prison, and was released in the fall of 1999. She later began a two-year relationship with the actor Tom Sizemore, star of films such as Heat, Saving Private Ryan and Black Hawk Down. Fleiss, who has also struggled with drug abuse, has attempted to profit from her infamy by authoring several non-fiction books, including Pandering (2003).
Michael Thomas Barry is the author of numerous books that include the award winning, Murder and Mayhem 52 Crimes that Shocked Early California, 1849-1949 (2012, Schiffer Publishing). The WINNER of the 2012 International Book Awards and a FINALIST in the 2012 Indie Excellence Book Awards for True Crime.