2012
04.01
Who was born on this date: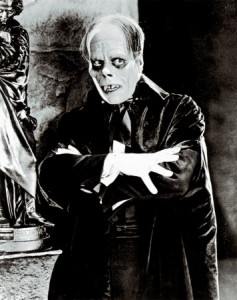 Actor Lon Chaney, Sr. was born on April 1, 1883 in Colorado Springs. Colorado. He is regarded as one of the most versatile and powerful actors of early cinema, renowned for his characterizations of tortured, often grotesque and afflicted characters, and his groundbreaking artistry with makeup. He is known for his starring roles in such silent horror films such as The Hunchback of Notre Dame and The Phantom of the Opera. His ability to transform himself using makeup techniques he developed earned him the nickname "The Man of a Thousand Faces." His son Lon Chaney, Jr. also starred in numerous horror movies such as The Wolfman. Lon Chaney, Sr., died from a throat hemorrhage on August 26, 1930 in Los Angeles, California and was buried within the Great Mausoleum at Forest Lawn Glendale.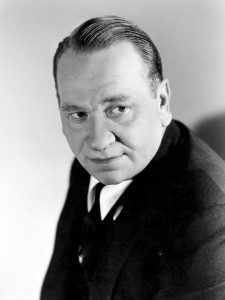 Actor Wallace Beery was born on April 1, 1885 in Kansas City, Missouri. He is best known for his portrayal of Bill in Min and Bill opposite Marie Dressler, as Long John Silver in Treasure Island, and his titular role in The Champ (1931) for which he won the Best Actor Academy Award. Beery appeared in some 250 movies over a 36-year span. He died on April 15, 1949 in Beverly Hills, California from a heart attack and was buried at Forest Lawn Glendale.