2012
03.16
The Jilted Lover Murder – 1881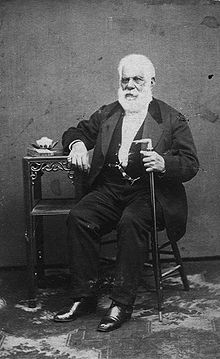 Francisco "Chico" Forster is shot to death on downtown Los Angeles street by his jilted lover, eighteen-year old Lastania Abarta. The forty-year old Forster was the son of wealthy Los Angeles land developer and considered one of the city's most eligible bachelors despite his reputation for womanizing and poorly treating women. Abarta worked in her parent's pool hall, where she sang, played the guitar, and met frequent customer Forster. On March 14, she was invited to perform at a party given by Pio Pico, California's last Mexican governor. The former politician had just lost a sizable tract of land near San Diego to Chico Forster's father. During a song, Abarta changed the lyrics to mock Pico and then ran off with Forster to the Moiso Mansion Hotel.
Apparently, the couple made love after Forster promised to marry Abarta. But when Forster disappeared and didn't return with a ring or priest to perform the ceremony, Abarta and her sister Hortensia started to comb the city in search of him. They finally found him at a race track gambling and dragged him to their carriage for a trip to the church. But Forster got out of the cab on the way, the women closely following behind until Abarta suddenly pulled out a gun and shot him through the eye. Outraged by his son's untimely death, Forster's father hired a special prosecutor to make sure that Abarta was properly punished. Abarta's lawyers tried a novel defense, they ran with America's 1880s obsession with "female hysteria." Medical theories of the time held that women could be driven crazy because of their reproductive system. Their first step was to introduce in evidence the blood stained sheets from the hotel where Abarta lost her virginity to Forster. The lawyers then trotted out no less than seven medical experts who expounded their hysteria theories. They testified that Abarta was clearly displaying classic "hysterical symptoms" caused "because her brain was undoubtedly congested with blood," when she killed Forster.
However, the most important testimony came from Dr. Joseph Kurtz who received applause from the spectators in the courtroom when he stated that "Any virtuous woman when deprived of her virtue would go mad, undoubtedly." The jury, all men of course, took just twenty minutes to acquit Abarta, who left town and disappeared out of sight.
Judge Roy Bean Dies – 1903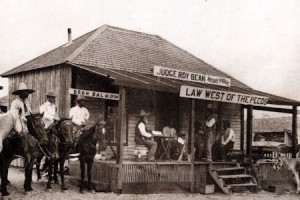 Roy Bean, the self-proclaimed "law west of the Pecos," dies in Langtry, Texas. A saloonkeeper and adventurer, Bean's claim to fame rested on the often humorous and sometimes-bizarre rulings he meted out as a justice of the peace in western Texas during the late 19th century. By then, Bean was in his 50s and had already lived a life full of rough adventures. Born in Kentucky some time during the 1820s, Bean began getting into trouble at an early age. He left home in 1847 with his brother Sam and lived a rogue's life in Mexico until he shot a man in a barroom fight and had to flee. He next turned up in San Diego, where he enjoyed playing the dashing caballero. Again he shot a man during a quarrel and was forced to leave town quickly. He fell into the same old habits in Los Angeles, eventually killing a Mexican officer in a duel over a woman. Angry friends of the officer hanged Bean in revenge, but luckily, the rope stretched and Bean managed to stay alive until the woman he had fought for arrived to cut him down. Bearing rope scars on his neck that remained throughout his life, Bean left California to take up a less risky life in New Mexico and Texas. For about 16 years, Bean lived a prosperous and relatively legitimate life as a San Antonio businessman. In 1882, he moved to southwest Texas, where he built his famous saloon, the Jersey Lilly, and founded the hamlet of Langtry. Saloon and town alike were named for the famous English actress, Lillie Langtry. Bean had never met Langtry, but he had developed an abiding affection for the beautiful actress after seeing a drawing of her in an illustrated magazine. For the rest of his life, he avidly followed Langtry's career in theatre magazines. Before founding Langtry, Bean had also secured an appointment as a justice of the peace and notary public. He knew little about the law or proper court procedures, but residents appreciated and largely accepted his common sense verdicts in the sparsely populated country of West Texas. Bean was often deliberately humorous or bizarre in his rulings, once fining a dead man $40 for carrying a concealed weapon. He threatened one lawyer with hanging for using profane language when the hapless man referred to the "habeas corpus" of his client. Less amusing was Bean's decision to free a man accused of killing a Chinese rail worker on the grounds that Bean knew of no law making it a crime "to kill a Chinaman." By the 1890s, reports of Bean's curmudgeonly rulings had made him nationally famous. Travelers on the train passing through Langtry often made a point of stopping to visit the ramshackle saloon, where a sign proudly proclaimed Bean to be the "Law West of the Pecos." Bean fell ill during a visit to San Antonio. He returned to Langtry, where he died on March 16, 1903. Lillie Langtry, the object of Bean's devoted adoration, visited the village named in her honor only 10 months after Bean died.
Journalist Terry Anderson is kidnapped – 1985
In Beirut, Lebanon, Islamic militants kidnap American journalist Terry Anderson and take him to the southern suburbs of the war-torn city, where other Western hostages are being held in scattered dungeons under ruined buildings. Before his abduction, Anderson covered the Lebanese Civil War for The Associated Press (AP) and also served as the AP's Beirut bureau chief. On December 4, 1991, Anderson's Hezbollah captors finally released him after 2,455 days. He was the last and longest-held American hostage in Lebanon. Although his seven-year ordeal was the longest of the 92 foreigners abducted during Lebanon's civil war, he was saved the fate of 11 hostages who died or were believed murdered. Anderson spent his entire captivity blindfolded and was released when the 16-year civil war came to an end. In 1993, Anderson published Den of Lions, a memoir of his time in captivity. In 2002, he won a lawsuit against the Iranian government and was granted a multi-million dollar settlement. The next year, Anderson ran for the Ohio Senate as a Democrat, but was defeated.
Actor Robert Blake is acquitted of his wife's murder – 2005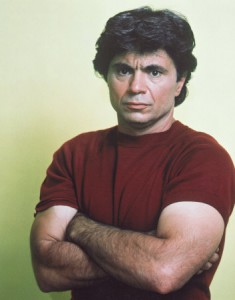 On this day in 2005, after a three-month-long criminal trial in Los Angeles Superior Court, a jury acquits Robert Blake, star of the 1970s television detective show Baretta, of the murder of his 44-year-old wife, Bonny Lee Bakley. Blake, who was born Mickey Gubitosi in 1933 in New Jersey, made his movie debut at the age of six, in MGM's 1939 movie Bridal Suite; the studio soon featured him in its Our Gang series of short films. After changing his name to Robert Blake, he starred in the 1960 gangster movie The Purple Gang and numerous other films. In 1967, Blake memorably portrayed Perry Smith, one of two real-life murderers at the center of Truman Capote's In Cold Blood, when the book was adapted for the big screen. As an actor, Blake was best known for his Emmy-winning work as the street-smart plainclothes policeman Tony Baretta in the ABC series Baretta. The show ran from 1975 to 1978, and Blake won an Emmy Award for Best Actor in a Drama Series at the end of its first season. During his criminal trial, Blake's defense team portrayed the aging actor as a rather pathetic figure and argued that Bakley had a pattern of sending letters and nude photos of herself to famous men and had trapped Blake into marrying her by becoming pregnant. The couple's daughter, Rose, was born in June 2000, and though Bakley initially claimed that the child was fathered by Christian Brando, son of the celebrated actor Marlon Brando, a paternity test proved the baby was Blake's. Blake and Bakley married that November. Their brief, unhappy union lasted until May 4, 2001, when Bakley was shot to death as she sat in a car outside a Los Angeles restaurant.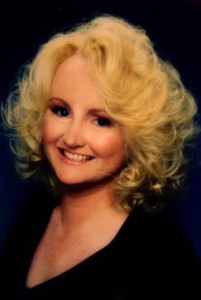 Blake was arrested for the murder, and the prosecution produced two former stunt doubles who claimed the actor had recruited them to kill his wife. During cross-examination, the stuntmen were revealed to be cocaine and methamphetamine users. In their acquittal of Blake, the jury made it clear they didn't believe the stuntmen's statements, and also concluded that the prosecution had failed to place the murder weapon in Blake's hands. In November 2005, eight months after the criminal trial ended, Robert Blake was found guilty in a civil trial of "intentionally" causing Bonny Lee Bakley's death; he was ordered to pay $30 million to Bakley's children. Rose remained in the care of Blake's eldest daughter, Delinah. Though he did not testify in the criminal trial, Blake did take the stand during his civil trial to deny the accusations.