2012
03.06
Who was born on this date: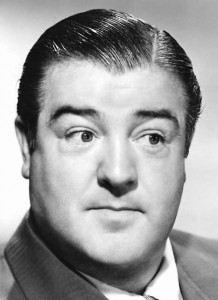 Comedic actor, Lou Costello was born on March 6, 1906 in Patterson, New Jersey. He is best known as half of the comedy team of Abbott and Costello. In 1927, Costello went to Hollywood to become an actor and his athletic skill brought him occasional work as a stunt man. While working in vaudeville in the 1930s, Costello became acquainted with Bud Abbott. After working together sporadically, Abbott and Costello formally teamed up in 1936. They performed together in burlesque shows. In 1938 they received national exposure for the first time by becoming featured performers on The Kate Smith Hour, radio program. They were hugely successful, which ultimately led to their appearance in a Broadway play and signing with Universal Studios in 1940. The team's breakout picture was Buck Privates in 941. They immediately became the top-ranking comedy stars in Hollywood and fans looked forward to each of their pictures as a major event. Costello's child-like demeanor was strictly acting, and he aggressively battled with the more easy-going Abbott as well as the studio. The duo made 36 films between 1940 and 1956. They were among the most popular and highest-paid entertainers in the world during World War II. Abbott and Costello split up in July 1957, after troubles with the IRS forced both men to sell off their large homes and the rights to some of their films. Costello died of a heart attack in Beverly Hills on March 3, 1959, three days before his 53rd birthday. He is interred at the Calvary Cemetery in East Los Angeles, California.
Who died on this date: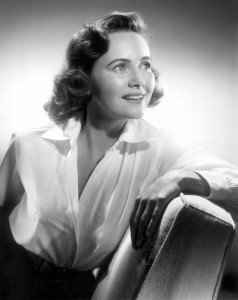 On March 6, 2005, actress Teresa Wright died. The award winning actress who often played the sweet, pretty girl next door role was born Muriel Teresa Wright on October 27, 1918 in the borough of Harlem, New York. Her parents divorced when she was very young, and she moved often, living with various relatives. Wright began acting at an early age and she had great success on the Broadway stage. She was discovered by MGM talent scouts and offered a contract by Samuel Goldwyn. Her first film in 1941, The Little Foxes, garnered a best supporting actress Oscar nomination in her sophomore effort, Mrs. Miniver (1942), she won the best supporting actress Academy Award, and in her third effort, The Pride of the Yankees (1942) was nominated for a best lead actress Oscar. She is the only actress in Academy Award history to be nominated three times for her first three films.
Her fourth movie, Alfred Hitchcock's, Shadow of a Doubt (1943), did not earn an award nomination but was a classic. This was followed up by Casanova Brown (1944) and The Best Years of Our Lives (1946). Wright's career had an unprecedented meteoric rise but she did not want any part of the typical Hollywood publicity and often refused to participate in photo shoots or magazine interviews. She would only accept roles as the wholesome daughter, wife or sweetheart but never the seductress.
At first, MGM was understanding and tolerant of Ms. Wright's attitude but this wore thin and eventually totally eroded. The situation culminated in 1948, when MGM head Samuel Goldwyn's patience ran out and he fired the talented but difficult actress for "uncooperative" behavior. Her career would survive, but motion pictures were not as forthcoming and she turned to television and the stage. Wright's successful television and motion picture career spanned five decades, from 1941 to 1997, which included over eighty roles. Her last film appearance was in John Grisham's Rainmaker (1997), after which she permanently retired. The Academy Award winning actress died on March 6, 2005 at the Yale-New Haven Hospital in New Haven, Connecticut from a heart attack. Wright's body was donated to the Yale University Medical School for research and final disposition of her remains are unknown. Ironically, the true life Eleanor Gehrig died on the same date in 1984.