2012
03.02
Who was born on this date: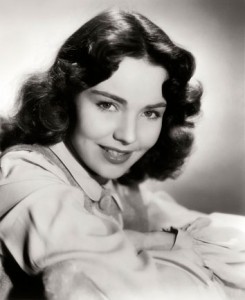 Actress Jennifer Jones was born Phylis Lee Isley on March 2, 1919 in Tulsa, Oklahoma. She became interested in acting at an early age, eventually studying acting at both Northwestern University and the American Academy of Dramatic Arts in New York. After several failed attempts to break into film, she settled in New York. Her big break came in 1943, when she met her future husband, producer David O. Selznick, who cast her in The Song of Bernadette (1943). Selznick began to groom his new protégé for stardom, carefully choosing her roles and eventually marrying the actress in 1949. Their union would last fifteen years until his death in 1965.
One of Hollywood's most underrated award winning actresses, Jones' film career would span twenty plus years (1943-1974), she appeared in twenty seven films that include; Madame Bovary (1949), The Wild Heart (1952), Ruby Gentry (1952), A Farewell to Arms (1957), Tender is the Night (1962), and The Towering Inferno (1974). She was nominated for five Academy Awards, winning for best actress in 1944 (in her debut film), The Song of Bernadette (1943), She was nominated again in 1945 in a supporting role for Since You Went Away (1944), and for a third consecutive year (1946) was nominated for a best lead actress Oscar for Love Letters (1945). In 1947 and 1956, she was again nominated for a best actress Oscar's for Duel in the Sun (1946) and Love is a Many-Splendored Thing (1955).
Despite her successes in Hollywood, Jones remained a very private person. This caused her to be less noticed and her film career began to wane. In 1974, after filming The Towering Inferno, Jones decided to permanently retire from film making and instead concentrate on philanthropic work. She had married industrialist and art collector, Norton Simon in 1971 and the pair started the Norton Simon Foundation and Art Museum in Pasadena, California. No stranger to mental health issues, Jones attempted suicide in 1967 by taking an overdose of drugs and in 1976, her daughter, Mary J. Selznick, committed suicide. After which, Jones became an advocate for mental health issues. Jennifer Jones died on December 17, 2009 from natural causes at her home in Malibu, California. Jennifer Jones' cremated remains were given to family and final disposition is unknown. It has been speculated that she may be interred with her second husband, David O. Selznick, and their daughter in the Great Mausoleum at Forest Lawn, Glendale. Her third husband, Norton Simon's ashes were scattered at sea.
Who died on this date: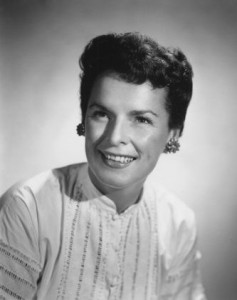 Actress Mercedes McCambridge was born Carlotta Mercedes Agnes McCambridge on March 16, 1916 in Joliet, Illinois. In 1936, while studying English and theater at Mundelein College in north suburban Chicago, Mercedes caught the eye of an NBC radio program director. During the late 1930's and early 1940's, McCambridge had roles in numerous popular radio programs such as Dick Tracy, Inner Sanctum, The Thin Man, and Bulldog Drummond. Throughout the middle 1940's, she appeared in numerous Broadway productions of varying success.
In 1949, she got her big break in motion pictures and in her debut performance won an Oscar for best supporting actress in the role of the hardnosed and manipulative political aide, Sadie Burke in All the Kings Men. In a career that spanned nearly four decades from 1949 to 1988, she appeared in over twenty feature films and numerous television programs, her feature film credits include: Johnny Guitar (1954), A Farewell to Arms (1957), Touch of Evil (1958), Suddenly, Last Summer (1959), Cimarron (1960), The Other Side of the Wind (1972), and Airport 79' (1979). In 1956, she was nominated for a second best supporting actress Academy Award for her portrayal of Liz Benedict the strong willed older sister of Rock Hudson's character in Giant (1956). She worked continuously in film, television, and Broadway her entire adult life and even earned a Tony Award nomination in 1972 for The Love Suicide at Schofield Barracks. While her film career did not live up to the high levels of expectations that were initially promised with her debut Oscar win, she remained quite satisfied with how her career evolved.
In 1987, tragedy struck, when her only son John Lawrence Markle killed his wife and two daughters in a murder suicide. She would battle alcoholism her entire adult life, and even testified before the U.S. Senate subcommittee on alcoholism and narcotics in 1969. She was married and divorced twice. In the mid-1980's she retired from show business. McCambridge then moved to the seaside town of La Jolla, California. She died on March 2, 2004 of natural causes while living at a local assisted living facility. McCambridge had no known survivors. Mercedes McCambride's remains were cremated and scattered at sea near San Diego.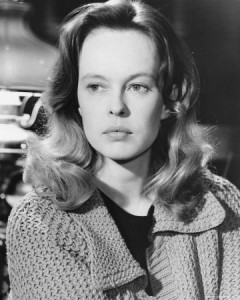 On March 2, 1992, actress Sandy Dennis died. She was born on April 27, 1937 in Hastings, Nebraska. She made her TV debut in 1956 in The Guiding Light and her film debut in Splendor in the Grass (1961). However, she was more committed to following a career in the theater. She won consecutive Tony Awards in 1963 and 1964. She won the Oscar for best Supporting Actress for her role as Honey, the fragile, neurotic young wife of George Segal in Who's Afraid of Virginia Woolf (1966). She followed this with well-received performances in Up the Down Staircase (1967), The Fox (1967), Sweet November (1968) and The Out of Towners (1970). An advocate of method acting, Dennis was often described as neurotic and mannered in her performances; her signature style included running words together and oddly stopping and starting sentences. Her last significant film role was in Come Back to the Five and Dime, Jimmy Dean, Jimmy Dean (1982). Dennis died from ovarian cancer on March 2, 1992 and is buried at Lincoln Memorial Park in Lincoln, Nebraska.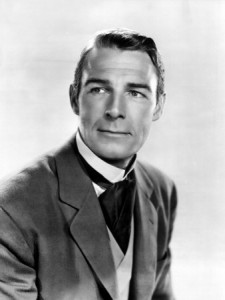 On March 2, 1987, actor Randolph Scott died. He was born on January 23, 1898 in Orange County, Virginia. Scott appeared in a variety of film genres; however, his most enduring image is that of a Western hero. Out of his more than 100 film appearances more than 60 were in Westerns. Around 1927, Scott developed an interest in acting and decided to make his way to Los Angeles and seek a career in the motion picture industry. Fortunately, Scott's father had become acquainted with Howard Hughes and provided a letter of introduction for his son to present to the eccentric millionaire filmmaker. Hughes responded by getting Scott a small part in Sharp Shooters (1928). In the next few years, Scott continued working as an extra and bit player in several films, including The Virginian (1929) with Gary Cooper. In 1931 Scott played his first leading role in Women Men Marry and followed that up with a supporting part in, A Successful Calamity. Following that, however, Paramount cast him as the lead in Heritage of the Desert (1932), his first significant starring role and also the one that established him as a Western hero. By 1935 Scott was firmly established as a popular movie star and, thus, following the release of Rocky Mountain Mystery (1935), Paramount moved him up to a star of "A" features. Scott married twice. In 1936 he became the second husband of heiress Marion Du Pont, the daughter of William Du Pont. Reputedly the couple spent little time together and the marriage ended in divorce three years later. Prior to and between his first and second marriages Scott was romantically linked with several prominent film actresses, including Lupe Velez, Sally Blane, Claire Trevor and Dorothy Lamour. In 1944 Scott married Patricia Stillman, with whom he adopted two children. The marriage lasted until Scott's 1987 death. His most notable feature films include Roberta (1935), Follow the Fleet (1936), The Last of the Mohicans (1936), Rebecca of Sunnybrook Farm (1938), Jesse James (1939), Virginia City (1940), and My Favorite Wife (1940). Following Ride the High Country (1962), Scott retired from film at the age of 64. Scott died of heart and lung ailments on March 2, 1987 in Beverly Hills, California and he is buried at Elmwood Cemetery in Charlotte, North Carolina.