2012
02.28
Who died on this date: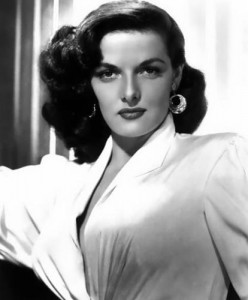 On February 28, 2011, actress Jane Russell died. She was born on June 21, 1921 in Bemidji, Minnesota. She was one of Hollywood's leading sex symbols in the 1940's and 1950's. In 1940, Russell was signed to a seven-year contract by film mogul Howard Hughes and made her motion picture debut in The Outlaw (1943), a story about Billy the Kid that went to great lengths to showcase her voluptuous figure. Although the movie was completed in 1941, it was released for a limited showing two years later. There were problems with the censorship of the production code over the way her ample cleavage was displayed. When the movie was finally passed, it had a general release in 1946. During that time, she was kept busy doing publicity and became known nationally. Contrary to countless incorrect reports in the media since the release of The Outlaw, Russell did not wear the specially designed underwire bra that Howard Hughes constructed for the film.
She performed in an assortment of movie roles, playing Calamity Jane opposite Bob Hope in The Paleface (1948) on loan out to Paramount, and Mike "the Torch" Delroy opposite Hope in another western comedy, Son of Paleface (1952), again at Paramount. Russell played Dorothy Shaw in the hit film Gentlemen Prefer Blondes (1953) opposite Marilyn Monroe for 20th Century Fox. She appeared in two movies opposite Robert Mitchum, His Kind of Woman (1951) and Macao (1952). Other co-stars include Frank Sinatra and Groucho Marx in the comedy Double Dynamite (1951); Victor Mature, Vincent Price and Hoagy Carmichael in The Las Vegas Story (1952); Jeff Chandler in Foxfire (1955); and Clark Gable and Robert Ryan in The Tall Men (1955).
In Howard Hughes's RKO production The French Line (1954), the movie's penultimate moment showed Russell in a form-fitting one-piece bathing suit with strategic cut outs, performing a then-provocative musical number titled "Lookin' for Trouble." In 1955, Russell and her first husband, former Los Angeles Rams quarterback Bob Waterfield, formed Russ-Field Productions. They produced Gentlemen Marry Brunettes (1955), The King and Four Queens (1956) starring Clark Gable and Eleanor Parker, Run for the Sun (1956) and The Fuzzy Pink Nightgown (1957), which was a box-office failure. [5] She also starred in Gentlemen Marry Brunettes alongside Jeanne Crain, and in The Revolt of Mamie Stover (1956).
Her film career began to decline in the 1960's and after Fate Is the Hunter (1964), she made only four more movies. In 1971, she starred in the musical drama Company, making her debut on Broadway in the role of Joanne, succeeding Elaine Stritch. Russell performed the role of Joanne for almost six months. Also in the 1970's, she started appearing in television commercials as a spokeswoman for Playtex "'Cross-Your-Heart Bras' for us full-figured gals." Russell resided in the Santa Maria Valley along the Central Coast of California. She died at her home in Santa Maria of a respiratory-related illness on February 28, 2011 and is buried at the Santa Barbara Cemetery in Santa Barbara, California.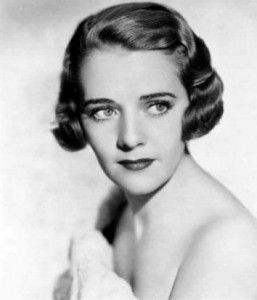 On February 28, 1993, actress Ruby Keeler died. She was an actress who was famous for a string of successful Warner Bros. musicals in the 1930's. Keeler was born in Dartmouth, Nova Scotia, Canada. At an early age her family moved to New York City. In her early teenage years Ruby took up dance lessons. Her first taste of show business came in 1923 at the age of thirteen in George M. Cohen's The Rise of Rosie O'Reilly. An up and coming star in the making she was noticed by Broadway producer Charles Dillingham and others. It was during this time that she met Al Jolson, and on September 21, 1928, after a brief courtship they were married. Their relationship was difficult from the start, and in 1940, it ended in divorce.
Keeler's stardom was cemented when in 1933; producer Darryl Zanuck cast her in the Warner Bros. musical 42nd Street, in which she co-starred with Dick Powell and Bebe Daniels. Other screen credits include Gold Diggers of 1933, Dames (1934), Flirtation Walk (1934), Shipmates Forever (1935), Collen (1936), and Ready, Willing, and Able (1937). In 1937, Keller left Hollywood only appearing in two other films, the last being Sweetheart of the Campus (1941).
She married John Lowe, an Orange County land developer in 1941 and settled into a life as a wife and mother. In 1971, show business again called out to Keller and at the age of seventy-one came out of retirement to perform in the Broadway stage production on No, No, Nanette. After the shows conclusion she again returned to a leisurely private life in Rancho Mirage, California. Late in life she suffered several strokes and was in a coma for a period of time. After recovering, she became the spokeswoman for the National Stroke Association. On Sunday morning February 28, 1993, Ruby Keller died of kidney cancer at her home in Rancho Mirage. Her second husband John Lowe had preceded her in death in 1969. Ruby's grave is found at Holy Sepulcher Cemetery in Orange, California.