2012
02.27
Who was born on this date: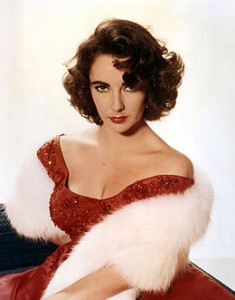 Actress Elizabeth Taylor was born on February 27, 1932 in Hampstead Garden, London. She became one of the great screen actresses of Hollywood's Golden Age. As one of the world's most famous film stars, Taylor was recognized for her acting ability and for her glamorous lifestyle, beauty and distinctive violet eyes. She appeared in National Velvet (1944), Father of the Bride (1950), A Place in the Sun (1951), Giant (1956), Cat on a Hot Tin Roof (1958), and Suddenly, Last Summer (1959). She won the Academy Award for Best Actress for Butterfield 8 (1960), she also played the title role in Cleopatra (1963). She was married to co-star Richard Burton and they appeared together in 11 films, including, Who's Afraid of Virginia Woolf (1966), for which Taylor won a second Academy Award. From the mid-1970s, she appeared less frequently in film, and made occasional appearances in television and theatre. Taylor died of congestive heart failure on 23, March 2011 and is buried within the Great Mausoleum at Forest Lawn Glendale.
Who died on this date: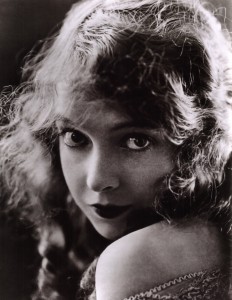 On February 27, 1993, actress Lillian Gish died. She was born on October 14, 1893 in Springfield. Ohio. Her stage, film and television career spanned seven decades from 1912 to 1987. In 1912, Mary Pickford introduced Gish to D.W. Griffith, and helped get her a contract with Biograph Studios. She would soon become one of America's best-loved actresses. Her film debut was in 1912's, An Unseen Enemy and she went on to star in many of Griffith's most acclaimed films, including The Birth of a Nation (1915). Having appeared in over 25 short films and features in her first two years as a movie actress, Lillian became a major star, becoming known as "The First Lady of the Silent Screen" and appearing in lavish productions, frequently of literary works. With her debut in talkies only moderately successful, she acted on the stage for the most part in the 1930s and early 1940s.
Returning to movies, Gish was nominated for a best supporting actress Academy Award in 1946 for Duel in the Sun. She appeared in films from time to time for the rest of her life, notably in Night of the Hunter (1955). Gish received a Honorary Academy Award in 1971 "For superlative artistry and for distinguished contribution to the progress of motion pictures." Her last film role was in 1977's; The Whales of August at the age of 93.Gish never married and had no children. The association between Gish and D. W. Griffith was so close that some suspected a romantic connection, an issue never acknowledged by Gish, although several of their associates were certain they were at least briefly involved. For the remainder of her life, she always referred to him as "Mr. Griffith." She maintained a very close relationship with Mary Pickford, for her entire life. Another of her closest friends was actress Helen Hayes. Gish died in her sleep on February 27, 1993 and is interred at St. Bartholomew's Episcopal Church in New York City.