2012
02.20
Who was born on this date: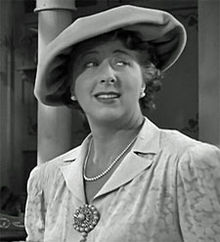 Actress Norma Varden was born on January 20, 1898 in London. She trained as a concert pianist in Paris before deciding to take up acting. Visiting California with her ailing mother in the 1940s, she decided to settle permanently there and began her film career. She appeared in Casablanca (1942), The Major and the Minor (1942), The White Cliffs of Dover (1944), National Velvet (1944), Strangers on a Train (1951), Gentlemen Prefer Blondes (1953), Witness for the Prosecution (1957) and The Sound of Music (1965). She also had a recurring role in the 1960s TV sitcom, Hazel. Varden died of natural causes on January 19, 1989 in Santa Barbara, California. She is buried at the Santa Barbara Cemetery.
Who died on this date: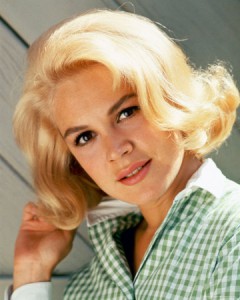 On February 20, 2005, actress Sandra Dee died. She was born Alexandra Zuck on April 23, 1942 in Bayonne, New Jersey. She became a professional model by the age of four and subsequently progressed to TV commercials. Dee moved from New York to Hollywood in 1957. There, she made her first film, Until They Sail (1957), and the following year; she won a Golden Globe Award for New Star of the Year. She was known for her wholesome ingénue roles in such films as The Reluctant Debutante, Gidget, Imitation of Life, and A Summer Place. She later played "Tammy" in two Universal sequels to Tammy and the Bachelor. During the 1970s, Dee took very few acting jobs but made occasional television appearances. She was married to singer/actor Bobby Darin from 1960-1967. Dee's adult years were marked by ill health and she admitted that for most of her life she battled depression and alcoholism. In 2000 it was reported that she had been diagnosed with several ailments, including throat cancer and kidney disease. Complications from kidney disease led to her death on February 20, 2005, at the Los Robles Hospital & Medical Center in Thousand Oaks, California. Sandra Dee is interred at Forest Lawn Hollywood Hills.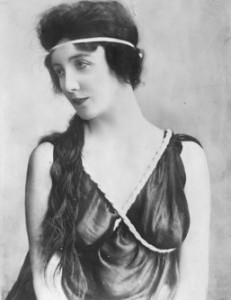 On February 20, 1996, actress/ model Audrey Munson died. She was born on June 8, 1891 in Rochester, New York. She was known variously as "Miss Manhattan," "the Exposition Girl," and "American Venus." She was the model or inspiration for more than 15 statues in New York City and appeared in four silent era films that include Inspiration (1915), the story of a sculptor's model, was the first time that a woman appeared fully nude in film. The censors were reluctant to ban the film, fearing they would also have to ban Renaissance art. Munson's films were a box office success, while reviews were very polarized.
In 1919 Munson was back in New York, living with her mother in a boarding house owned by Dr. Walter Wilkins. Wilkins fell in love with her, murdered his wife, Julia, so he could be available for marriage. Although Munson and her mother had left New York prior to the murder, the police still wished to question them, resulting in a nationwide hunt for them. They were found in Toronto, Canada, where they testified that they had moved out because Mrs. Wilkins had requested it. This satisfied the police, but the negative publicity generated by the case effectively ended Munson's career as a model and actress. Wilkins was tried, found guilty, and sentenced to the death. He hanged himself in his prison cell before the sentence could be carried out.
By 1920 Munson, unable to find work anywhere, returned with her mother to the town of Mexico, New York and worked for a while selling kitchen utensils door to door. On May 27, 1922, she tried to commit suicide and in 1931 a judge ordered Munson into a psychiatric facility for treatment. She was to remain there for the next 65 years, until her death on February 20, 1996 at the age of 104. Munson is buried in an unmarked grave at New Haven Cemetery in Oswego County, New York.