2012
02.18
Who was born on this date: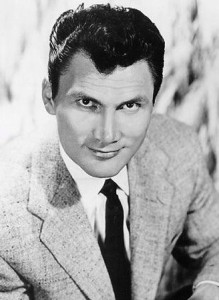 Actor Jack Palance was born on February 18, 1919 in Volodymyr, Palahniuk, Ukrain. During half a century of film and television appearances, Palance was nominated for three Academy Awards, winning in 1991 for his role in City Slickers. In the late 1930s, Palance started a professional boxing career. Fighting under the name Jack Brazzo, Palance reportedly compiled a record of 15 consecutive victories with 12 knockouts. Palance's acting break came as Marlon Brando's understudy in A Street Car Named Desire (1951) and that same year starred in Halls of Montezuma. Palance was quickly recognized for his skill as a character actor, receiving an Oscar nomination for only his third film role, as Lester Blaine in Sudden Fear (1952). He earned his second Oscar nomination playing cold-blooded gunfighter Jack Wilson in the 1953 cinema classic Shane.
Palance was married to his first wife, Virginia Baker, from 1949 to 1968 and they had three children: Holly, Brooke and Cody. Daughter Brooke married Michael Wilding, son of Michael Wilding and Elizabeth Taylor. Cody appeared alongside his father in the film, Young Guns, and died from malignant melanoma at age 42 on July 16, 1998.
Four decades after his film debut, Palance won an Academy Award for Best Supporting Actor for his performance as cowboy Curly Washburn in the 1991 comedy City Slickers. Stepping onstage to accept the award, the intimidating fit actor looked down at Oscar host Billy Crystal (who was also his co-star in the movie), and joked, mimicking one of his lines from the film, "Billy Crystal… I crap bigger than him." He then dropped to the floor and demonstrated his ability, at age 73, to perform one-handed push-ups. Crystal turned this into a running gag throughout the show. On November 10, 2006, Palance died of natural causes at his daughter's home in Montecito, California. His remains were cremated and the ashes were retained by family.
Who died on this date: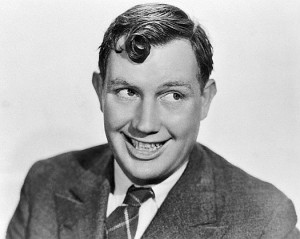 On February 18, 1977, actor Andy Devine died. He was born on October 7, 1905 in Flagstaff, Arizona. He was a character actor and comic cowboy sidekick known for his distinctive raspy voice. He appeared in more than 400 films and his notable roles included ten films as sidekick "Cookie" to Roy Rogers, a role in Romeo and Juliet (1936), A Star is Born (1937), Stage coach (1939), Island in the Sky (1953), and The Man Who Shot Liberty Valance (1962). He also worked in radio and television. Devine died from leukemia on February 18, 1977 in Orange, California. His ashes were given to family and final disposition is unknown.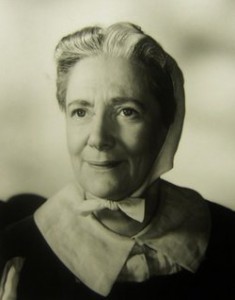 On February 18, 1978, actress Kathleen Lockhart died. She was born on August 9, 1894 in Southsea, Hampshire, England. She got her start on the stage in England and then immigrated to the United States in 1924, upon her marriage to Canadian-born actor Gene Lockhart. She continued to appear on stage and in films for almost forty years. Kathleen and her husband, Gene, occasionally starred opposite each other, most notably as Mr. and Mrs. Bob Cratchit in A Christmas Carol (1938). After her husband died in 1957, she retired from acting and made no more film appearances, except for a small role in The Purple Gang (1960). She was the mother of actress June Lockhart and grandmother of actress Anne Lockhart. Kathleen died on February 18, 1978 in Los Angeles, California following a long (undisclosed) illness. She is buried next to her husband at Holy Cross Cemetery in Culver City, California.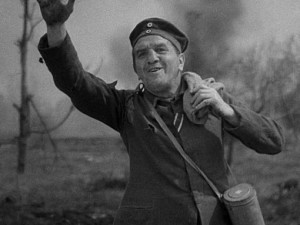 On February 18, 1931, actor Louis Wolheim died. He was born on March 28, 1880 in New York City. Before entering films, he was a mathematics teacher. On the advice of Lionel Barrymore, Wolheim entered films and appeared in at least three films with Lionel's brother, John, Dr. Jekyll & Mr. Hyde (1920), Sherlock Holmes (1922) and Tempest (1928). Wolheim's was typecast in roles as gangsters, executioners, or prisoners. Towards the end of the 1920s he occasionally broke out of these stereotypes. Wolheim acted primarily in silent films, but did appear in All Quiet on the Western Front (1930) and Danger Lights (1930). He died on February 18, 1931 from stomach cancer in Los Angeles and his ashes are interred at Hollywood Forever Cemetery.