2012
02.17
On February 17, 1982, actor, director and acting coach, Lee Strasberg died. He was born Israel Strassberg on November 17, 1901 in Budaniv in the former Austro-Hungarian Empire (now the Ukraine). He cofounded the Group Theatre in 1931, which was hailed as "America's first true theatrical collective." In 1951, he became director of the non-profit Actors Studio in New York City, considered, the nation's most prestigious acting school. In 1969, Strasberg founded the Lee Strasberg Theatre and Film Institute in New York City and in Hollywood to teach the work he pioneered.
He is considered the father of method acting in America, and from the 1920s until his death in 1982, he revolutionized the art of acting by having a profound influence on performance in American theater and movies. From his base in New York, he trained several generations of theatre and film's most illustrious talents, including Anne Bancroft, Dustin Hoffman, Montgomery Clift, James Dean, Marilyn Monroe, Julie Harris, Paul Newman, Al Pacino, and Robert DeNiro. On February 17, 1982, Strasberg died from heart attack in New York City. He is buried at Westchester Hills Cemetery in Hastings-on-Hudson, New York.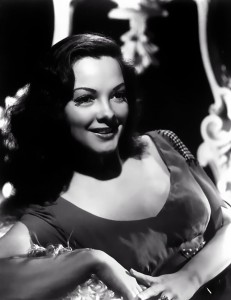 On February 17, 2010, actress Kathryn Grayson died. She was born Zelma Hedrick on February 9, 1922 in Winston-Salem, North Carolina. From the age of twelve, Grayson trained as an opera singer and made her first film appearance in 1941's Andy Hardy's Private Secretary. Grayson was under contract to MGM by the early 1940s, soon establishing a career principally through her work in musicals. After several supporting roles, she was a lead performer in such films as Thousands Cheer (1943), Anchors Aweigh (1945), Show Boat (1951) and Kiss Me Kate (1953). Grayson died in her sleep at her home in Los Angeles, California on February 17, 2010 and her cremated remains were given to family with final disposition being unknown.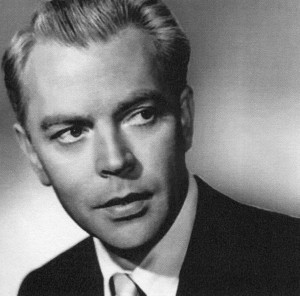 On February 17, 2005, actor Daniel O'Herlihy died. He was born on May 1, 1919 in Wexford, Ireland. O'Herlihy's first film appearance was in 1947's Odd Man Out. Other film credits include Macbeth (1948), Invasion USA (1954), and The Adventures of Robinson Crusoe (1954), for which he was nominated for a Best Actor Academy Award. He also had a fairly extensive career in television career. O'Herlihy died of natural causes in Malibu, California on February 17, 2005 and is buried at the Prospect Graveyard in Gorey, Ireland.