2012
02.14
Who was born on this date: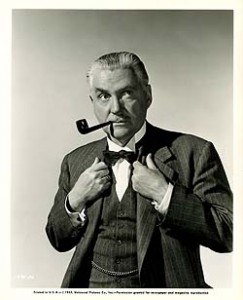 Actor Nigel Bruce was born on February 4, 1895 in England. He was best known for his portrayal of Dr. Watson in a series of films and in the radio series The New Adventures of Sherlock Holmes starring Basil Rathbone. He is also remembered for his roles in the Alfred Hitchcock films Rebecca and Suspicion.Nigel Bruce typically played buffoonish, fuzzy-minded gentlemen. During his film career, he worked in 78 films, including Treasure Island (1934), The Scarlet Pimpernel (1934), Lassie Come Home (1943), and The Corn is Green (1945). Bruce participated in two landmark films: Becky Sharp, the first feature film in full Technicolor, and Bwana Devil, the first 3D feature. Bruce died from a heart attack on October 8, 1953 and his ashes are interred at the Chapel of the Pines Crematorium in Los Angeles.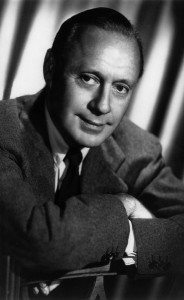 Actor Jack Benny was born on February 14, 1894 in Chicago, Illinois. He is widely recognized as one of the leading American entertainers of the 20th century, Benny played the role of the comic penny-pinching miser, insisting on remaining 39 years old on stage despite his actual age, and often playing the violin badly. Benny was known for his comic timing and his ability to get laughs with either a pregnant pause or a single expression, such as his signature exasperated "Well!" His radio and television programs, tremendously popular from the 1930s to the 1960s, were a foundational influence on the situation comedy TV genre. He died on December 26, 1974 from pancreatic cancer and is buried at Hillside Memorial Park in Culver City, California.
.