2012
02.12
Who was born on this date: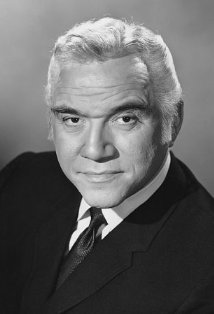 Actor Lorne Greene was born on February 12, 1915 in Ottawa, Canada. Greene started in radio as the principal newsreader for the Canadian Broadcast Company, where he was dubbed "The Voice of Canada." Greene began appearing on live television in the 1950s. The first of his continuing TV roles was by far his most famous, Ben Cartwright on Bonanza (1959–1973). In 1973, after the cancellation of Bonanza he made numerous other guest spot appearances on TV. He was also known for his role as Commander Adama on Battlestar Galactica (1978-1979). Greene died on September 11, 1987 from pneumonia in Santa Monica, California and is buried at Hillside Memorial Park in Culver City.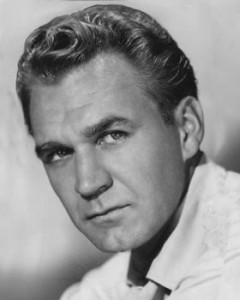 Actor Forrest Tucker was born on February 12, 1919 in Plainfield, Indiana. He was an actor in both film and TV from the 1940s to the 1980s. He was first cast in The Westerner (1940), which starred Gary Cooper. He stood out in a fight scene with Cooper and was signed to a long term contract with Columbia Pictures. In 1941, he played his first lead in Emergency Landing and the following year appeared in Keeper of the Flame. Other notable film roles include The Yearling (1946), Never Say Goodbye (1946), Sands of Iwo Jima (1949), Rock Island Trail (1950), Rage at Dawn (1955), The Quiet Gun (1957), The Crawling Eye (1958), and Auntie Mame (1958). Tucker then turned to TV and most famous role came in F Troop as Sgt. Morgan O'Rourke (1965-1967). He suffered from severe alcoholism in his final years and died from lung cancer on October 25, 1986. Tucker is buried at Forest Lawn Hollywood Hills.
Who died on this date: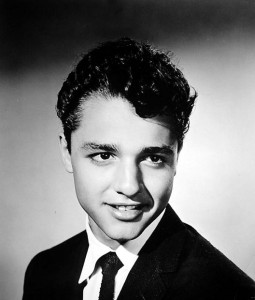 Actor Sal Mineo was born on January 10, 1939 in the Bronx, New York. He is best known for his breakthrough performance as John "Plato" Crawford opposite James Dean in Rebel without a Cause (1955). He was nominated for a best supporting actor Academy Award twice, Rebel without a Cause, and Exodus (1960). His screen debut was in 1955's, Six Bridges to Cross and other notable film credits include The Private War of Major Benson (1955), and Giant (1956). Mineo made an effort to break his typecasting as a Native American boy in Tonka (1958) and as a Jewish emigrant in Exodus (1960). By the early 1960s, he was becoming too old to play the type of role that had made him famous and was not considered appropriate for leading roles. A small role in Escape from the Planet of the Apes (1971) was Mineo's last appearance in a motion picture. In the late 1960s, Mineo became one of the first major actors in Hollywood to publicly acknowledge his homosexuality. On February 12, 1976, Mineo was stabbed to death in the alley behind his apartment building in West Hollywood, California. His remains are interred at Gate of Heaven Cemetery in Hawthorne, New York.
.