2012
02.08
Who was born on this date: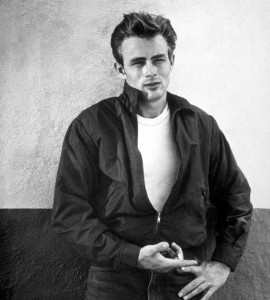 Actor James Dean was born on February 8, 1931 in Marion, Indiana. He is best remembered for his film Rebel Without a Cause (1955), in which he starred as troubled Los Angeles teenager Jim Stark. The other two roles that defined his stardom were as loner Cal Trask in East of Eden (1955), and as the surly ranch hand, Jett Rink, in Giant (1956). Dean's enduring fame and popularity rests on his performances in only these three films, all leading roles. His premature death in a car crash on September 30, 1955 near Paso Robles, California cemented his legendary status. He is buried at the Park Cemetery in Fairmont, Indiana.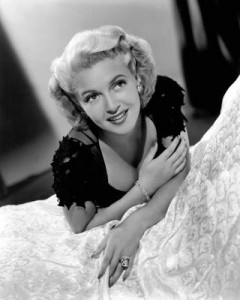 Actress Lana Turner was born on February 8, 1921in Wallace, Idaho. She was discovered and signed to a film contract by MGM at the age of sixteen, Turner first attracted attention in They Won't Forget (1937). She played featured roles, often as the ingénue, in such films as Love Finds Andy Hardy (1938). During the early 1940s she established herself as a leading actress in such films as Johnny Eager (1941), Ziegfeld Girl (1941) and Somewhere I'll Find You (1942). She is known as one of the first Hollywood scream queens thanks to her role in the 1941 horror film, Dr. Jekyll and Mr. Hyde, and her reputation as a glamorous femme fatale was enhanced by her performance in the film noir The Postman Always Rings Twice (1946). Her popularity continued through the 1950s, in such films as The Bad and the Beautiful (1952) and Peyton Place (1957), for which she was nominated for an Academy Award for Best Actress.
In 1958, her daughter, Cheryl Crane, stabbed Turner's lover Johnny Stompanato to death. A coroner's inquest brought considerable media attention to Turner and concluded that Crane had acted in self defense. Turner's next film, Imitation of Life (1959), proved to be one of the greatest successes of her career, but from the early 1960s, her roles were fewer. She gained recognition near the end of her career with a recurring guest role in the television series Falcon Crest during 1982 and 1983. Turner made her final television appearance in 1991, and died from throat cancer on June 29, 1995. Her cremated remains are with family members.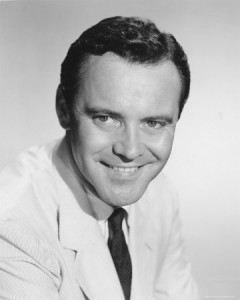 Actor Jack Lemmon was born on February 8, 1925 in Newton, Massachusetts and starred in more than 60 films including Some Like It Hot, The Apartment, Mister Roberts (for which he won the 1955 Best Supporting Actor Academy Award), Days of Wine and Roses, The Great Race, Irma la Douce, The Odd Couple, Save the Tiger (for which he won the 1973 Best Actor Academy Award), The Out-of-Towners, The China Syndrome, Missing, Glengarry Glen Ross, Grumpy Old Men and Grumpier Old Men.
Lemmon's film debut was a bit part as a plasterer/painter in the 1949 film The Lady Takes a Sailor but he was not noticed until his official debut opposite Judy Holliday in the 1954 comedy It Should Happen to You. He became a favorite actor of director Billy Wilder, starring in his films Some Like It Hot, The Apartment, Irma la Douce, The Fortune Cookie, Avanti!, The Front Page and Buddy Buddy. He also had a longtime working relationship with director Blake Edwards, starring in My Sister Eileen (1955), Days of Wine and Roses (1962), The Great Race (1965) and That's Life! (1986).
Lemmon won the Best Supporting Actor Oscar in 1956 for Mister Roberts (1955) and the Best Actor Oscar for Save the Tiger (1973). He was also nominated for a Best Actor Oscar for his role in the controversial film, Missing (1982) and for his role in Some Like it Hot. He often appeared in films partnered with Walter Matthau. Among their pairings was 1968's The Odd Couple, as Felix Ungar (Lemmon) and Oscar Madison (Matthau). They also starred together in The Fortune Cookie (for which Matthau won an Oscar for Best Supporting Actor), The Front Page and Buddy Buddy. In 1971, Lemmon directed Matthau in the comedy Kotch. It was the only movie that Lemmon ever directed and Matthau was nominated for the Best Actor Oscar for his performance. In 1993, the duo teamed up again to star in Grumpy Old Men. The film was a surprise hit, earning the two actors a new generation of young fans. During the rest of the decade, they would go on to star together in Out to Sea, Grumpier Old Men and the widely panned The Odd Couple II. Lemmon died of colon cancer and metastatic cancer of the bladder on June 27, 2001 and is buried at Westwood Village Memorial Park Cemetery in Westwood, California. His grave is near that of his good friend and co-star, Walter Matthau, who died almost exactly one year before Lemmon.