2012
02.02
Who was born on this date: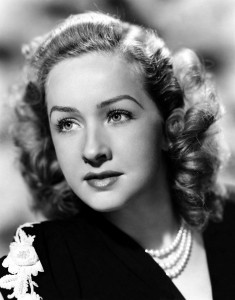 Actress Bonita Granville was born on February 2, 1923 in Chicago, Illinois. She made her film debut at the age of nine in Westward Passage (1933). Over the next couple of years she played un-credited supporting roles in such films as Little Woman (1933) and Anne of Green Gables (1934) before playing the role of Mary in These Three (1936), for which she was nominated for an Academy Award for best supporting actress. Despite this success, and although she continued to work, the next few years brought her few opportunities to build her career. In 1938, she starred as the saucy mischievous daughter in the multi-Academy Awards nominated hit comedy film Merrily We Live and as girl detective Nancy Drew in the hit film Nancy Drew, Detective. As a young adult, she was once again cast in supporting roles, often in prestigious films such as Now, Voyager (1942), as well as two Andy Hardy films with Mickey Rooney, Andy Hardy's Blonde Trouble (1944) and Love Laughs at Andy Hardy (1946). Her career began to fade by the mid-1940s. Bonita died on October 11, 1988 in Santa Monica, California and is buried at Holy Cross Cemetery in Los Angeles.
Who died on this date: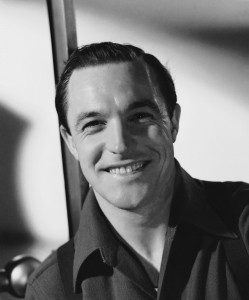 On February 2, 1996, actor Gene Kelly died. He was born on August 23, 1912 in Pittsburgh, Pennsylvania. He was known for his energetic and athletic dancing style, his good looks and the likeable characters that he played on screen. Kelly was a dominant force in Hollywood musical films from the mid 1940s until the late 1950s. His many innovations transformed the Hollywood musical film, and he is credited with almost single-handedly making the ballet form commercially acceptable to film audiences.
He began his entertainment career on the Broadway stage in November 1938 as a dancer in Cole Porter's Leave It to Me!. His first career breakthrough was in the The Time of Your Life, which opened on October 25, 1939, where for the first time on Broadway he danced to his own choreography. In the same year he received his first assignment as a Broadway choreographer, for Billy Rose's Diamond Horseshoe. Offers from Hollywood began to arrive but Kelly was in no particular hurry to leave New York. Eventually, he signed with David O. Selznick, agreeing to go to Hollywood in October 1941. Selznick sold half of Kelly's contract to MGM and loaned him out for his first motion picture, For Me and My Gal (1942) with Judy Garland. Kelly's first opportunity to dance to his own choreography came in Thousand Cheers (1943), where he performed a mock-love dance with a mop.
He achieved his breakthrough as a dancer on film, when MGM loaned him out to Columbia to work with Rita hayworth in Cover Girl (1944), where he created a memorable routine dancing to his own reflection. In his next film Anchors Aweigh (1945), MGM virtually gave him a free hand to devise a range of dance routines, including the celebrated and much imitated animated dances with Jerry Mouse, and his duets with co-star Frank Sinatra. Anchors Aweigh became one of the most successful films of 1945 and it garnered Kelly his first and only Academy Award nomination for Best Actor. In Ziegfield Follies (1946), Kelly collaborated with Fred Astaire. After World War II and his return to Hollywood in the spring of 1946, MGM had nothing lined up and used him in a B-movie, Living in a Big Way. The film was considered so weak that Kelly was asked to design and insert a series of dance routines, and his ability to carry off such assignments was noticed. This led to his next picture with Judy Garland, the film version of Cole Porter's The Pirate, in which Kelly plays the eponymous swashbuckler. Now regarded as a classic, the film was ahead of its time and was not well received.
Although MGM wanted Kelly to return to safer and more commercial vehicles, he ceaselessly fought for an opportunity to direct his own musical film. In the interim, he capitalized on his swashbuckling image in The Three Musketeers and also appeared in Slaughter on Tenth Avenue (1948). He was due to play the male lead opposite Garland in Easter Parade (1948), but broke his ankle playing volleyball. He withdrew from the film and encouraged Fred Astaire to come out of retirement to replace him. Kelly then appeared in Take Me Out to the Ball Game (1949), his second film with Sinatra, where Kelly paid tribute to his Irish heritage in The Hat My Father Wore on St. Patrick's Day routine. It was this musical film which persuaded Arthur Freed to allow Kelly to make On The Town, where he partnered with Frank Sinatra for the third and final time, creating a breakthrough in the musical film genre which has been described as "the most inventive and effervescent musical thus far produced in Hollywood."
Then two musicals secured Kelly's reputation as a major figure in the American musical film, An American in Paris (1951) and probably the most popular and admired of all film musical of all time Singin' in the Rain (1952). An American in Paris won six Academy Awards, including Best Picture and, in the same year, Kelly was presented with an honorary Academy Award for his contribution to film musicals and the art of choreography. Kelly, at the very peak of his creative powers, now made what in retrospect is seen as a serious mistake. In December 1951 he signed a contract with MGM which sent him to Europe for nineteen months so that Kelly could use MGM funds frozen in Europe to make three pictures while personally benefiting from tax exemptions. Only one of these pictures was a musical, Invitation to the dance, a pet project of Kelly's to bring modern ballet to mainstream film audiences. It was beset with delays and technical problems, and flopped when finally released in 1956. When Kelly returned to Hollywood the film musical was already beginning to feel the pressures from television, and MGM cut the budget for his next picture.
Kelly did not return to stage work until his MGM contract ended in 1957, when in 1958 he directed the musical play Flower Drum Song. He continued to make some film appearances, such as Hornbeck in the 1960 Hollywood production of Inherit the Wind. However, most of his efforts were now concentrated on film production and directing. He made frequent appearances on television during the 1960s, but his one effort at television series, as Father Chuck O'Malley in Going My Way (1962–63) was dropped after thirty episodes. Kelly died in his sleep from a stroke on February 2, 1996 at his Beverley Hills home. His body was cremated, per his instructions there was no funeral or memorial services and his remains were given to family. Final disposition is unknown.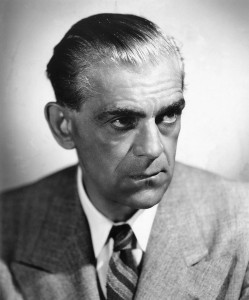 On February 2, 1969, actor Boris Karloff died. He was born William Henry Pratt on November 23, 1887 in London, England. Karloff is best remembered for his roles in horror films and his portrayal of Frankenstein's monster in Frankenstein (1931), Bride of Frankenstein (1935), and Son of Frankenstein (1939). His popularity following Frankenstein was such that for a brief time he was billed simply as "Karloff" or "Karloff the Uncanny." His best-known non-horror role is as the Grinch, as well as the narrator, in the animated television special of Dr. Seuss's, How the Grinch Stole Christmas (1966). Although he played many sinister characters on screen, Karloff was known in real life as a very kind gentleman who gave generously, especially to children's charities. Karloff lived out his final years in England at his cottage, 'Roundabout,' in the village of Bramshott. After a long battle with numerous ailments, he contracted pneumonia and died on February 2, 1969. He was cremated and his ashes were scattered at the Guildford Crematorium, where he is commemorated by a plaque in the Garden of Remembrance.
.