2012
02.01
Who was born on this date: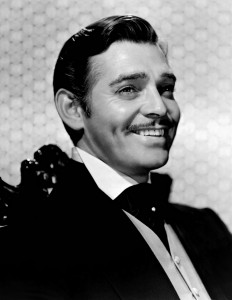 Actor Clark Gable was born on February 1, 1901 in Cadiz, Ohio. His mother Adeline died when Clark was only seven months old. The acting bug struck Gable when he was fifteen and working as an errand boy at the Akron Theater but this foray into the entertainment industry was short lived, after the death of his step mother; his father moved the family to Oklahoma, where the young Gable worked as a roustabout in the oil fields. Determined to be a star, and against his father's wishes, Clark left Oklahoma for a job as a stage hand at a small theater in Portland, Oregon. It was there that he met his future wife, Josephine Dillon, a well known Broadway actress. She tutored Clark and brought him to Los Angeles, where they were married on December 13, 1924, the pair would divorce six years later.
Gable had arrived in the city where he would become a legend. His big break came when veteran actor Lionel Barrymore spotted the young actor in a play and got him several bit parts in movies. Director, Darryl F. Zanuck's first impression of the young star was brutally honest but very wrong, speaking to Gable he said, "Buddy, your ears are too big. You'll never make it." The famed director was being candid but wrong. In the 1931 film, The Free Soul, Gable played a gangster, who roughs up actress Norma Shearer's character. The studio heads, including Louis B. Mayer, thought this would repulse female film goers but it did not, the film made Clark Gable a star. During his time in Hollywood, Gable was the undisputed "king of the movies," a box office leader, forty-one of his film's would gross over sixty-three million dollars and he was reportedly paid more than $48,000 a week on a film set.
Gable's film career spanned nearly four decades from 1923 to 1961, he appeared in eighty-one films some of which included; Hell Divers (1931), Strange Interlude (1932), Manhattan Melodrama (1934), Wife vs. Secretary (1936), San Francisco (1936), They Met in Bombay (1941), Across the Wide Missouri (1951), and Band of Angels (1957). He was nominated for three best acting Oscar's, his first and only win was in 1934's, It Happened One Night, he was nominated but lost in 1936 for Mutiny on the Bounty and 1940 playing the legendary role of Rhett Butler in Gone with the Wind.
In 1932 on the set of the film, No Man of Her Own, Clark Gable met the love of his life, Carole Lombard. Their first meeting was uneventful, and did not leave a lasting impression. Years later in 1936, at a Hollywood party the pair were again united and hit it off. There was one hitch, they two movie stars were still married, Lombard to Robert Powell and Gable to Maria Langham. This minor detail did not stop the pair from seeing one another and a scandalous affair ensued. The two eventually got divorces from their respective spouses and married on March 29, 1939, during a break in the filming of Gone with the Wind. During his marriage to Lombard, Gable has been characterized as being at his happiest. Carole Lombard's youthful, yet blunt personality was a good match for Gable. Tragedy struck on January 16, 1942, when Lombard was killed in plane crash, while on a war bond publicity drive. This devastated Gable, and although he would go on to make an additional twenty-seven films, he was never emotionally the same person.
Gable died from a heart attack on the evening of November 16, 1960 at Hollywood Presbyterian Hospital in Los Angeles. He had just wrapped up filming The Misfits, co-starring Marilyn Monroe, when he was stricken by a minor heart condition. He returned home immediately and appeared to be recovering when the fatality occurred. His death is alleged to have been caused by extreme physical exertion and tension on the set of the film. At the time of his death, his fifth wife Kay was five months pregnant. On March 20, 1961, she gave birth to a boy, John Clark Gable. His private funeral was held at the Church of the Recessional at Forest Lawn Memorial Park in Glendale, where numerous Hollywood notables were present; pallbearers were Jimmy Stewart, Spencer Tracy and Robert Taylor. Gable was accorded full military honors for his military service during World War II. Gables widow Kay consented to his burial beside his third wife, actress Carole Lombard in the Great Mausoleum at Forest Lawn.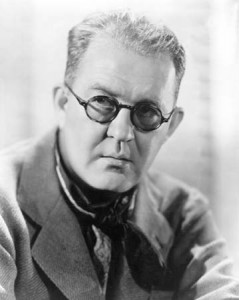 Director John Ford is considered by many to be America's greatest film director, he was born John Martin Feeney on February 1, 1894 in Cape Elizabeth, Maine. He was known as "Pappy" to his closest friends and his storied and award winning directorial film career spanned nearly five decades from 1917 to 1966 and included one hundred and forty-four motion pictures. The hardnosed director was best known for his numerous Westerns starring John Wayne, Jimmy Stewart, and Henry Fonda. He is credited with discovering John Wayne and giving him his first big break in motion pictures (Stagecoach, 1939). Wayne and Ford made numerous films together and the pair remained very close friends all their lives. Ford's major film credits include: Young Mr. Lincoln (1939), The Battle of Midway (1942, he won a best documentary Oscar), They Were Expendable (1945), Fort Apache (1948), She Wore a Yellow Ribbon (1949), Rio Grande (1950), Mister Roberts (1955), The Searchers (1956), The Horse Soldiers (1959), The Man Who Shot Liberty Valance (1962), and How the West was Won (1962).
During his legendary film career Ford was nominated for five best director Academy Awards, winning four times and include: The Informer (1935, won), Stagecoach (1939, nominated), The Grapes of Wrath (1940, won), How Green is My Valley (1941, won), and The Quiet Man (1952, won). Ford died on August 31, 1973 at his home in Palm Desert, California from cancer. His funeral was held at the Blessed Sacrament Catholic Church in Hollywood and in attendance were over 1,400 mourners, counted among them were numerous members of Hollywood's elite. He was eulogized as "the incomparable mater of his trade" by both John Wayne and Cardinal Timothy Manning. He is buried at Holy Cross Cemetery in Los Angeles.
On February 1, 1966, actor Buster Keaton died. He was born on Piqua, Kansas. He was best known for his silent films, in which his trademark was physical comedy with a consistently stoic expression, earning him the nickname "The Great Stone Face." Keaton made his first film appearance in The Butcher Boy (1917). Other notable film credits include The Playhouse (1921), Cops (1922), The Electric House (1922), Our Hospitality (1923), The Navigator (1924), Sherlock, Jr. (1924), Seven Chances (1925), and The General (1927). Keaton signed with MGM in 1928, a business decision that he would later call the worst of his life. He realized too late that the studio system would severely limit his creative input. He later made numerous TV appearances. Keaton died from lung cancer on February 1, 1966 in Woodland Hills, California and is buried at Forest Lawn Hollywood Hills.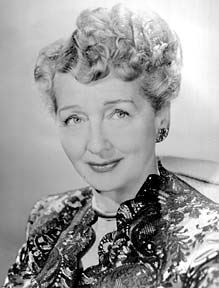 On February 1, 1966, famed gossip columnist Hedda Hopper died. She was born Elda Furry on May 2, 1885 in Hollidaysburg, Pennsylvania. Hopper film career began in 1916 with The Battle of Hearts. As her movie career waned in the mid-1930s, Hopper looked for other sources of income. In 1937, she was offered the chance of a lifetime and embarked on a career doing something she was quite adept at, gossip. Her column called "Hedda Hopper's Hollywood" debuted in the Los Angeles Times on February 14, 1938. After years of struggling as an actress, she had finally found her niche. She christened the home she purchased in Beverley Hills "The House That Fear Built." She was known for hobnobbing with the biggest names in the industry, for getting a "scoop" before almost anyone else most of the time, and for being vicious in dealing with those who displeased her, whether intentionally or not. Hopper died on February 1, 1966 from pneumonia and is buried at Rose Hill Cemetery in Altoona, Pennsylvania.
.