2012
01.31
Who was born on this date: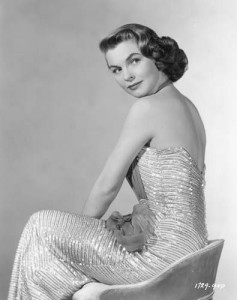 Actress Joanne Dru was born on January 31, 1922 in Logan, West Virginia. Born Joan LaCock, she came to New York City in 1940 and found work as a model. That same year she was chosen by Al Jolson to appear in the cast of his Broadway show, Hold onto Your Hat. Her first film appearance was in Abie's Irish Rose (1946). Over the next decade, Dru appeared frequently in films and on television. She was cast often in westerns films such as Red River (1948), She Wore a Yellow Ribbon (1949), and Wagon Master (1950). She also appeared in All the King's Men (1949), The Pride of St. Louis (1952), Thunder Bay (1953), and Three Ring Circus (1954). Dru was the elder sister of Peter Marshall, who is best known as the original host of The Hollywood Squares. She was also married to Red River co-star, John Ireland from 1949-1957. Joanne Dru died on September 10, 1996 from lymph edema in Los Angeles and her ashes were scattered into the Pacific Ocean.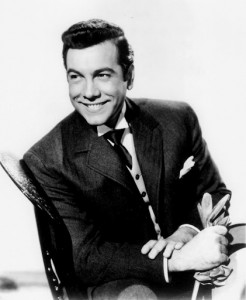 Singer/ actor Mario Lanza was born on January 31, 1921 in Philadelphia, Pennsylvania. He began studying to be a professional singer at the age of 16 and after appearing at the Hollywood Bowl in 1947, Lanza signed a seven-year contract with MGM. His movie debut was in That Midnight Kiss (1949), followed by The Toast of New Orleans (1950), and The Great Caruso (1951). Lanza was known to be rebellious, tough, and ambitious, and during most of his film career, he suffered from addictions to overeating and alcohol which had a serious effect on his health and his relationships. He made three more films before dying of a pulmonary embolism on October 7, 1959 in Rome. At the time of his death he was still "the most famous tenor in the world." He is buried at Holy Cross Cemetery in Culver City, California. Numerous tragedies followed as Lanza's widow, Betty, moved back to Hollywood with their four children, but died five months later from a respiratory ailment. In 1991, Marc, the younger of their two sons, died of a heart attack at the age of 37; six years later, Colleen, their elder daughter, was killed when she was struck by two passing vehicles on a highway, she was 48. The couple's elder son, Damon Lanza, died in August 2008 of a heart attack at the age of 55.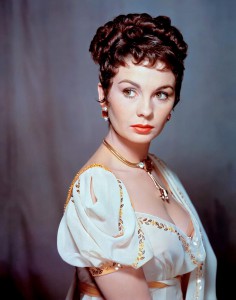 Actress Jean Simmons was born on January 31, 1929 in London, England. She was discovered by Val Guest, who cast her in Give Us the Moon (1944). She then went on to appear in Great Expectations (1946) and Hamlet (1948) for which she received her first Academy Award nomination. Other film credits include Uncle Silas (1947), Black Narcissus (1947), Adam and Evelyne (1949). The Actress (1953), The Robe (1953), Young Bess (1953), Desiree (1954), The Egyptian (1954), Guys and Dolls (19555), Elmer Gantry (1960), Spartacus (1960), All the Way Home (1963), and The Happy Ending (1969), for which she received her second Oscar nomination. In 1950, she married actor Stewart Granger, with whom she appeared in several films, the couple divorced in 1960. By the 1970s Simmons turned her focus to stage and television acting. Simmons died from lung cancer on January 22, 2010 in Santa Monica, California and her cremated remains are interred at Highgate Cemetery in London.
.