2012
01.29
Who was born on this date: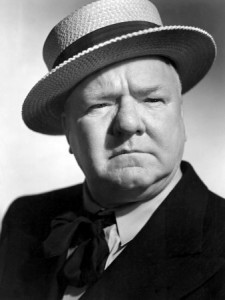 Legendary comedic actor W.C. Fields was born William Claude Dukenfield on January 29, 1880 in Darby, Pennsylvania. He was known for his comic hard-drinking egotist who remained a sympathetic character despite his contempt for dogs, children and women. Fields starred in a couple of short comedies, filmed in New York in 1915. His stage commitments prevented him from doing more movie work until 1924. His best known film credits include Million Dollar legs (1932), The Fatal Glass of Beer (1933), David Copperfield (1935), My Little Chickadee (1940), and The Bank Dick (1940). Fields died on January 29, 1946 at the Las Encinas Sanitarium in Pasadena, California from alcohol related stomach hemorrhage. His cremated remains are interred at Forest Lawn Glendale.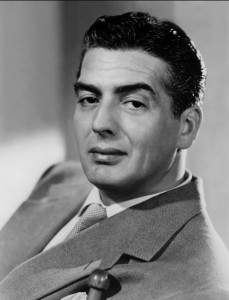 Actor Victor Mature was born on January 29, 1913in Louisville, Kentucky. He was discovered while on stage at the Pasadena Playhouse, his first leading role was as a fur-clad caveman in One Million B.C. (1940). His other notable film roles include My Darling Clementine (1946), Samson and Delilah (1949), Million Dollar Mermaid (1952), and The Robe (1953). Mature was famously self-deprecatory about his acting skills. Once, after being rejected for membership in a country club because he was an actor, he cracked, "I'm not an actor — and I've got sixty-four films to prove it!" He was quoted in 1968 on his acting career: "Actually, I am a golfer. That is my real occupation. I never was an actor. Ask anybody, particularly the critics." Victor Mature died of leukemia on August 4, 1999 at his home in Rancho Santa Fe, California and is buried at St. Michael's Cemetery in Louisville, Kentucky.
Who died on this date: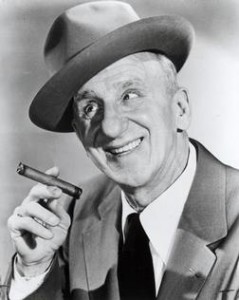 On January 29, 1980, actor/ comedian Jimmy Durante died. He was born on February 10, 1893 in New York City. His distinctive clipped gravelly speech, comic language butchery, jazz-influenced songs, and large nose helped make him one of America's most familiar and popular personalities of the 1920s through the 1970s. His jokes about his nose included referring to it as a "Schnozzola", and the word became his nickname. Durante retired from performing in 1972 after suffering a stroke that left him confined to a wheelchair. He died of pneumonia on January 29, 1980 in Santa Monica, California. And is buried at Holy Cross Cemetery in Culver City, California.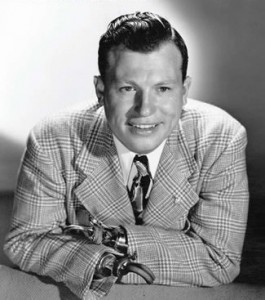 On January 29, 2002, actor Harold Russell died. He won the best supporting Oscar winner for 1947 was not even a professional actor. Harold John Russell was born on January 14, 1914 in North Sydney, Nova Scotia and raised in Cambridge, Massachusetts. He joined the Army on December 8, 1941, the day after the bombing of Pearl Harbor and became a paratrooper and explosives expert. In 1944, at Fort Mackall, North Carolina, he had a charge of TNT explode in his hands during a training exercise. The injuries were so extensive that both hands hand to be amputated. A short time after the accident, he was cast in an Army documentary, Diary of a Sergeant that detailed his rehabilitation efforts. Hollywood film director, William Wyler saw this documentary and offered Russell the part of Homer Parish in The Best Years of Our Lives (1946). His performance in this film was critically and commercially well received, and he was nominated for a best supporting Academy. He beat out other veteran actors to win the award. Upon accepting the gold statuette, Russell was so moved by the rousing applause from the audience that he was overcome with emotion and reduced to tears. He also received an honorary Oscar, "For bringing hope and courage to his fellow veterans through his appearance in The Best Years of Our Lives." He is the only actor to ever receive two Oscars for the same role.
Following this film, Russell attended Brown University and then became a founder member of AMVETS. He also made it is life long quest to help the disabled. He went on to appear in a handful of films and several television programs such as Inside Moves (1980), Trapper John, M.D. (1981), and Dogtown (1997). Russell wrote two autobiographies, Victory in My Hands (1947) and The Best Years of My Life (1981). In 1992, Russell caused a stir when he decided to sell his best supporting actor Oscar. Russell told the press that he wanted put some money away for his children and grandchildren. The Academy of Motion Pictures Sciences urged him not sell and even tried to purchase the statuette, offering $20,000 but Russell held out and it was eventually sold for more than $60,000 to an anonymous buyer. On January 29, 2002, Russell died from a heart attack at age eighty-eight. Harold Russell's grave is found at the Lakeview Cemetery in Cochituate, Massachusetts.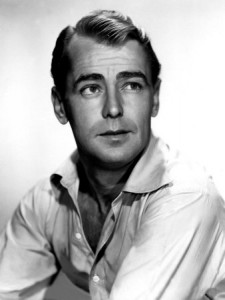 On January 29, 1964, actor Alan Ladd died. He was born on September 3, 1913 was born in Hot Springs, Arkansas. Ladd's film career began with small parts in such movies as Citizen Kane and Joan of Paris (1942). He came into his own as a leading man in This Gun for Hire (1942), in which he played "Raven," a hit man with a conscience. Ladd went on to star in many Paramount Pictures films that included The Glass Key (1942) and Lucky Jordan (1942). His cool, unsmiling persona proved popular with wartime audiences, and he was quickly established as one of the top box office stars of the decade and was often paired with actress Veronica Lake. In 1946, he starred in a trio of silver screen classics: Tow Years Before the Mast, The Blue Dahlia and O.S.S. Ladd played the title role in the 1953 western Shane, which was nominated for five Academy Awards, including Best Picture. In November 1962, Ladd was found lying unconscious in a pool of blood with a bullet wound near his heart from an unsuccessful suicide attempt. In 1963 Ladd filmed a supporting role in The Carpetbaggers but did not live to see its release. On January 29, 1964 he was found dead in Palm Springs, California from an acute overdose of "alcohol and other drugs," the death was rules an accident. Ladd was buried at Forest Lawn Memorial Park in Glendale. .