2012
01.22
Who was born on this date: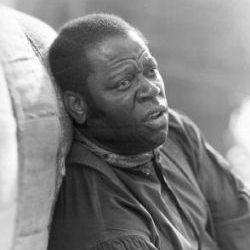 Actor/ singer William Warfield was born on January 22, 1920 in West Helena, Arkansas. He was a graduate of the Eastman School of Music and appeared in two Hollywood films, including a star-making performance as Joe in MGM's Show Boat (1951), in which he sang "Ole Man River." His other film was an overlooked movie called "Old Explorers." By 1976, Warfield, although still making various stage and television appearances, was not singing as much as he had in the past. He served as narrator in various orchestral works, such as Aaron Copland's Lincoln Portrait, for which he won a Grammy in 1984. Warfield died on August 26, 2002 in Chicago, Illinois and is buried at Mt. Hope Cemetery in Rochester, New York.
Post script: I had the distinct honor of performing with and meeting Mr. Warfield on two occasions; in 1981 while I was a member of the Wheeling High School Wind Symphony and in 1983 while a member of the Jacksonville Symphony Orchestra. On both occasions, Mr. Warfield performed "The Lincoln Portrait" and "Ole Man River." He was a consummate professional and very gracious.
Who died on this date: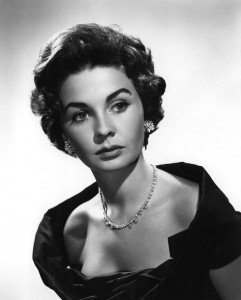 On January 22, 2010, actress Jean Simmons died. She was born on January 31, 1929 in London, England. She was discovered by Val Guest, who cast her in Give Us the Moon (1944). She then went on to appear in Great Expectations (1946) and Hamlet (1948) for which she received her first Academy Award nomination. Other film credits include Uncle Silas (1947), Black Narcissus (1947), Adam and Evelyne (1949). The Actress (1953), The Robe (1953), Young Bess (1953), Desiree (1954), The Egyptian (1954), Guys and Dolls (19555), Elmer Gantry (1960), Spartacus (1960), All the Way Home (1963), and The Happy Ending (1969), for which she received her second Oscar nomination. In 1950, she married actor Stewart Granger, with whom she appeared in several films, the couple divorced in 1960. By the 1970s Simmons turned her focus to stage and television acting. Simmons died from lung cancer on January 22, 2010 in Santa Monica, California and her cremated remains are interred at Highgate Cemetery in London.
.