2011
12.09
Who was born on this date in Hollywood history: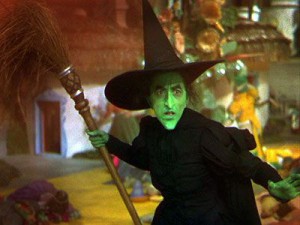 Actress Margaret Hamilton was born on December 9, 1902 in Cleveland, Ohio. She was best known for her portrayal of the Wicked Witch of the West in the 1939 film The Wizard of Oz. A former schoolteacher, she worked as a character actor in films for seven years before she was offered the role that defined her public image. In later years, Hamilton made frequent cameo appearances on television sitcoms and commercials. She also gained recognition for her work as an advocate of causes designed to benefit children and animals, and retained a lifelong commitment to public education.
Hamilton's unlikely career as a film actress was driven by the very qualities that placed her in stark contrast to the stereotypical Hollywood glamour girl. Her image was that of a New England spinster, extremely pragmatic and impatient. Hamilton's plain looks helped to bring steady work as a character actress. She made her screen debut in 1933 in Another Language. Hamilton went on to appear in These Three (1936), Saratoga, You Only Live Once, Nothing Sacred (all 1937), The Adventures of Tom Sawyer (1938), and My Little Chickadee (1940). She strove to work as much as possible to support herself and her son; she never put herself under contract to any one studio and priced her services at $1000 a week.
In 1939, Hamilton played the role of the Wicked Witch of the West, opposite Judy Garland's Dorothy Gale in The Wizard of Oz, creating not only her most famous role, but also one of the screen's most memorable villains. Hamilton was chosen when the more traditionally attractive Gale Sondergaard refused to wear makeup designed to make her appear ugly. In the 1940s and 1950s, Hamilton had a long running role on the radio series Ethel and Albert in which she played the lovable, scattered Aunt Eva. During the 1960s and 1970s, Hamilton appeared regularly on television. She did a stint as one of the What's My Line? Mystery Guests on the popular Sunday Night CBS-TV program. She reprised the image of Elmira Gulch from The Wizard of Oz for her role as Morticia Addams' mother Hester Frump in The Addams Family.
During the 1960s she was a regular on the CBS soap opera, "The Secret Storm," and in the early 1970s, she joined the cast of 'As the World Turns.' She had a small role in the made-for-TV film The Night Strangler (1973) and appeared in Sigmund and the Sea Monsters. She would reprise her role as the Wicked Witch of the West in an episode of Sesame Street, but after complaints from parents of terrified children, it hasn't been seen since 1976. Hamilton also appeared as herself in an episode of Mister Rogers' Neighborhood and continued acting regularly until 1982. Her last role was a guest appearance as a veteran journalist on an episode of Lou Grant. She lived in New York City for most of her adult life and her Gramercy Park apartment building also boasted James Cagney as a tenant. On May 16, 1985, she died in her sleep following a heart attack. There is conflicting information about the exact location where her ashes were scattered one sources states that they were scattered at her home in Amenia, New York, while another source says it is Cape Island, Maine.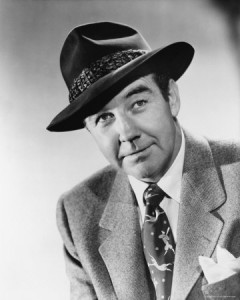 Broderick Crawford, the husky, gravelly voiced actor of both film and television was born William Broderick Crawford on December 9, 1911 in Philadelphia, Pennsylvania. Born into a venerable acting family, his parents Lester and Helen Crawford were successful vaudevillian performers. His mother excelled in comedic roles on stage and film. Broderick's successful career in show business began on the Broadway stage in 1937's Of Mice and Men. In that same year, he ventured to Hollywood and appeared in his first motion picture, Woman Chases Man (1937). In a film and television career that spanned over four decades (1937-1982), Crawford appeared in over eighty feature films that included; Ambush (1939), Beau Geste (1939), Slightly Honorable (1940), The Black Cat (1941), North to the Klondike (1942), Larceny, Inc. (1942), Black Angel (1946), A Kiss in the Dark (1949), Lone Star (1952), Born Yesterday (1950), and The Last Posse (1953). Crawford was not the typical Hollywood leading man type with a deep voice, large and burly physique. He primarily played supporting roles as tough guys in "B" westerns.
In 1949, Crawford was not a big box office star. Director Robert Rosen was casting the lead role for the film, All the Kings Men, a film adaptation of Robert Penn Warren's fictionalized account of the life of flamboyant Louisiana politician, Huey Long. Rosen was not looking for a big star for his film. On the contrary, all he needed was an actor like Crawford, whose unknown stature, powerful build, and raspy voice, fit the persona of Willie Stark (AKA Huey Long). For this role, Crawford won the best lead actor Academy Award for 1949.
Crawford was unable to follow up the success of All the Kings Men, and his film career slowed. In 1955, he got another big break, this time on the small screen, playing one of the most memorable and legendary roles in television history that of Chief Dan Mathews in Highway Patrol (1955-1959). Crawford successful television career lasted for twenty plus years. On April 26, 1986, Broderick Crawford died after suffering a massive stroke at the Eisenhower Medical Center in Palm Springs, California and was buried at Ferndale Cemetery in Johnstown, New York.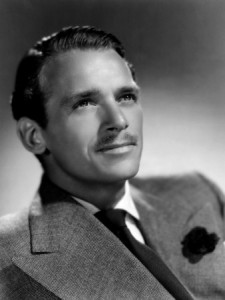 Actor Douglas Fairbanks Jr. was born on December 9, 1909 in New York City. He was the only child of famed silent film star Douglas Fairbank and Anna Beth Sully. He began his career during the silent film era with supporting roles in a range of films featuring many of the leading female players of the day. Notable film credits include Stella Dallas (1925), An American Venus (1926), Women Love Diamonds (1927), Our Modern Maidens (1929), Woman of Affairs (1929), Morning Glory (1933), Outward Bound (1930), The Dawn Patrol (1930), Little Caesar (1931), Prisoner of Zenda (1937), and Gunga Din (1939). His first notable relationship was with the actress Joan Crawford, whom he married on June 3, 1929 in New York City. The couple divorced in 1933. On May 7, 2000, Fairbanks died of a heart attack in New York. He is buried next to his father at Hollywood Forever Cemetery in Hollywood, California.
Who died on this date in Hollywood history: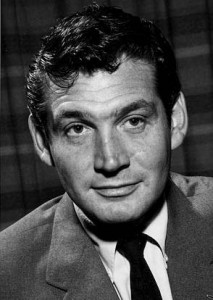 On December 9, 2009, actor Gene Barry died. He was born Eugene Klass on June 14, 1919 in New York City. Barry chose his professional name in honor of John Barrymore and made his Broadway debut as Captain Paul Duval in the 1942 revival of Sigmund Romberg's The New Moon. In 1950, Barry began appearing on TV with the "NBC Television Opera Theatre." In 1955, he appeared on the CBS anthology series Appointment with Adventure.
Barry appeared in his first movie, The Atomic City (1952), and then was cast as "Dr. Clayton Forrester" in the sci-fi classic, The War of the Worlds (1953). In 1955, Barry returned to television and had a recurring role in the situation comedy Our Miss Brooks. From 1958-1961, he starred in Bat Masterson, a fictionalized recounting of the life of the real-life U.S. Marshal / gambler. In his next TV series, Burke's Law, Barry played a millionaire who always used a chauffeured limousine and who solved crimes, first as the Chief of Detectives and then as a secret agent. This series was telecast from 1963 to 1965. For his performance in it, Barry won the Golden Globe Award for Best Actor in 1965.
Barry returned to Broadway on two occasions, 1962 in The Perfect Setup, and in 1983 in the Broadway premiere of the musical La Cage aux Folles. For his portrayal of Georges, Barry was nominated for a Tony Award. Barry died on December 9, 2009 at Sunrise Senior Living in Woodland Hills, California and is buried at Hillside Memorial Park in Culver City, California.
.